There are plenty of reasons to get excited about the 2020 New York Yankees season. In case you needed some additional motivation, below are 60 reasons to be pumped up for the 60-game slate!
1. Aaron Judge's rocket arm
WHAT A THROW, AARON JUDGE. 💪💪💪

via @YESNetwork pic.twitter.com/FRn3UieQCV

— FOX Sports: MLB (@MLBONFOX) May 26, 2018
2. He hits, too
Aaron Judge BLASTED a 495-foot home run on this day in 2017.

More Yankees history: https://t.co/tP5AdT3iCi pic.twitter.com/PZ1YcN0SUS

— YES Network (@YESNetwork) June 11, 2020
3. The Best Mike T. in Baseball
Mike Tauchman has earned his pinstripes. pic.twitter.com/NFTxBhZXTE

— MLB (@MLB) August 7, 2019
4. Ottavino's Slider
Adam Ottavino's slider is so nasty it should be illegal. pic.twitter.com/9uoJMP6c1F

— YES Network (@YESNetwork) April 7, 2019
5. Gettin' Higgy with it
Every Kyle Higashioka career hit has been a home run … LITERALLY.#YANKSonYES live stream: https://t.co/JJEX7jECYd pic.twitter.com/Jt1DoSJXAX

— YES Network (@YESNetwork) July 4, 2018
6. Listening to John & Suzyn on the radio
"It is high, it is far it is… caught at the wall!"
7. Clint Frazier's bat speed
Clint Frazier INTO THE UPPER DECK!

Watch NOW on YES & FOX Sports GO: https://t.co/bfRqqKZJ7n pic.twitter.com/FqbHAWGDi2

— YES Network (@YESNetwork) July 19, 2020
8. Potential for a socially-distanced Boone ejection
"My guys are f–king savages in that f–king box"

This Aaron Boone rant is all-time *NSFW*

(via @YESNetwork)pic.twitter.com/peRGmlvVlF

— Bleacher Report MLB (@BR_MLB) July 18, 2019
9. Gio being an absolute wizard at third base
I miss watching Gio Urshela play third base like an absolute wizard pic.twitter.com/xYuZi4dnRk

— Stanzo (@ncostanzo24) May 10, 2020
10. Hale in the forecast
David Hale closes it out with a K and the Yankees take a 6-3 win over Philly! #YANKSonYES pic.twitter.com/q0ibyNIT4B

— YES Network (@YESNetwork) March 23, 2019
11. Mike Ford hitting 680-foot bombs
Guys I have good news and bad news. I'll start with the bad news.

Statcast took down the distance of Mike Ford's home run. It's probably being adjusted and won't be 680 feet.

The good news though is it can be 700 feet so yeah! Optimism! pic.twitter.com/iXJDGsGahi

— Joe Randazzo (@Yankeelibrarian) July 21, 2020
12. Calories don't count on gamedays
Have that extra hot dog. You deserve it.
13. The YES Network intro
14. A 23-Year-Old Gleyber
Gleyber making sure the announcers remember is age. pic.twitter.com/8BfV0xwzSr

— Bronx Pinstripes (@BronxPinstripes) October 13, 2019
15. The return of Monty
Jordan Montgomery, Filthy Breaking Balls. 😷 pic.twitter.com/uEbHET5SqV

— Rob Friedman (@PitchingNinja) July 19, 2020
16. Tyler Wade's speed
A "hustle double" for Tyler Wade.#YANKSonYES pic.twitter.com/974XieOugV

— YES Network (@YESNetwork) February 23, 2018
17. Gardy Parties
Brett Gardner is on pace for 9 HR tonight. pic.twitter.com/EXH4CGUNgD

— MLB (@MLB) September 10, 2019
18. Extra servings of Lasagna
The amount of people that aren't Yankees fans that I confused today by calling Jonathan Loaisiga his nickname Johnny Lasagna made me laugh a lot.

Sometimes I forget humans exist on twitter that don't follow my team.pic.twitter.com/Hg0hVuScWO

— Joe Randazzo (@Yankeelibrarian) February 27, 2020
19. A Potential Cole/deGrom matchup
MLB Right Now: Cole better than deGrom | #Yankees

✍️By: @MikeGwizdala

📲Read here: https://t.co/vYcJlwXgpf pic.twitter.com/AYs4mQyaPX

— Bronx Pinstripes (@BronxPinstripes) February 15, 2020
20. That Cole guy? He's awesome
Gerrit Cole is just plain nasty 🔥 pic.twitter.com/eGB3MIDyKi

— YES Network (@YESNetwork) July 8, 2020
21. Big Maple
.@James_Paxton is the first @Yankees pitcher to win 10+ consecutive starts since Ron Guidry in 1979. pic.twitter.com/EJRy7ZAjIg

— MLB Stats (@MLBStats) September 21, 2019
22. The Rivalry
The Rivalry Resumes Tonight!

🔥 FIRE. IT. UP!!! #Yankees #BeatBoston pic.twitter.com/XQdVzIhzr2

— Bronx Pinstripes (@BronxPinstripes) April 10, 2018
23. Gleyber frustrating Gary Thorne
Just randomly thinking about the multiple times that Gleyber Torres left Orioles announcer Gary Thorne in disbelief. pic.twitter.com/WR4suOWwNS

— Cut4 (@Cut4) May 28, 2020
24. The YES crew back in the booth
The crew for today's game on @YESNetwork . Tune in at 1 pm! It all begins today! @29alltime @M_Marakovits @JackCurryYES pic.twitter.com/1zfVWioYsH

— Michael Kay (@RealMichaelKay) February 25, 2019
25. The Kraken
Gary Sanchez hit a ball to the sun last night and started a heat wave in New York. pic.twitter.com/rKENwg8RZO

— Yanks 58-2 lets be realistic (@AimanEnnab) July 20, 2020
26. He's got a cannon, too
"What a throw by Gary Sanchez!" pic.twitter.com/OlunSH7hpf

— John Sterling Calls (@JSterlingCalls) June 1, 2019
27. Walk-off wins
MIKE FORD WALK OFF! 💥 YANKEES WIN!💥 pic.twitter.com/WOHSlf3D5G

— Bronx Pinstripes (@BronxPinstripes) September 1, 2019
28. Miggy's back
Cole may murder Andujar for rounding the bases pic.twitter.com/Xb7nnmjmdA

— Jack Jokinen (@JJFromTheBronx) July 7, 2020
29. A reunion with some familiar friends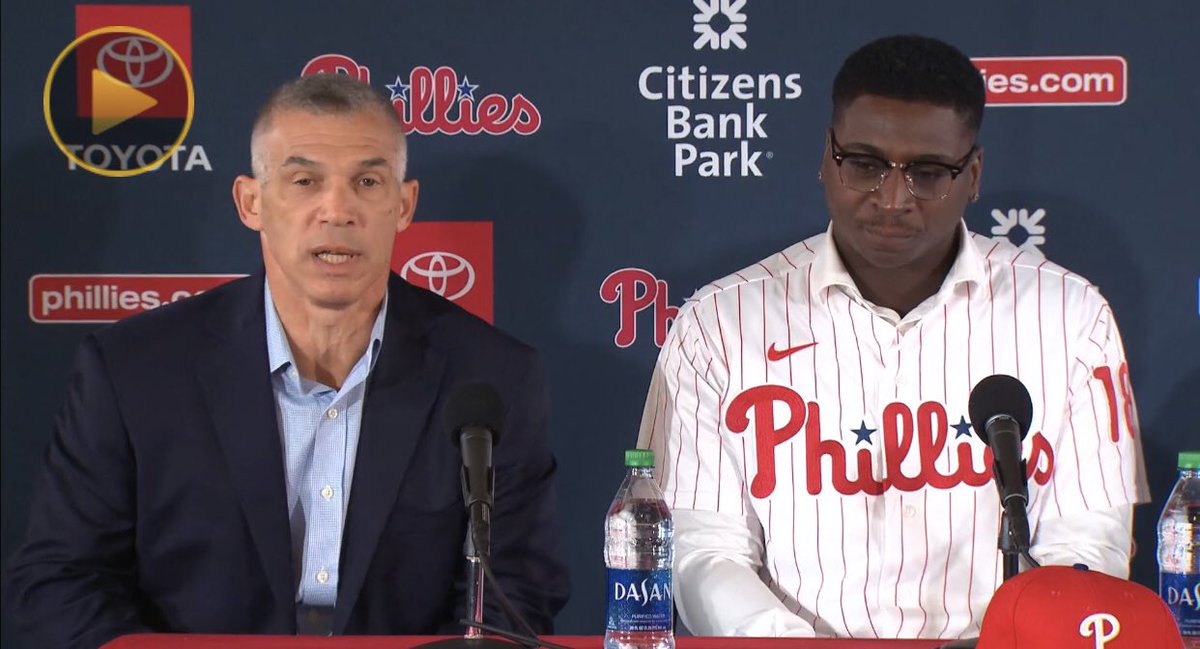 30. Chad Green
And Chad Green strikes out the side 👀 pic.twitter.com/oXqHsUOG1g

— New York Yankees (@Yankees) May 27, 2019
31. Giancarlo Bombs
Special Delivery @Giancarlo818 pic.twitter.com/SuvUv5MTdk

— New York Yankees (@Yankees) July 20, 2020
32. The P.C. Richard & Son strikeout whistle
The PC Richard and Son whistle at Yankee Stafium after a strikeout https://t.co/1XlW5q7Xc7

— Nick Kirby (@NkirbyNYY) April 16, 2020
33. A shot at the champs
The last time Aaron Judge faced Max Scherzer in D.C. this happened: #Yankees #Nationals pic.twitter.com/jVrBtWGpwg

— Bronx Bombers News (@NewsBronx) June 27, 2020
34. Gleyber bombs
GLEYBER DAY! GLEYBER DAY! Gleyber Torres hammers a grand slam to give the Yankees a 4-2 lead! #YANKSonYES pic.twitter.com/HKqvFMr207

— YES Network (@YESNetwork) August 2, 2019
35. Zack Britton's filth
Zack Britton, Unfair 3 Pitch K (94mph Sinker and Two Sliders). 😲 pic.twitter.com/TwtxLLrnBc

— Rob Friedman (@PitchingNinja) October 19, 2019
36. Matchups with the other defending East champs
Ronald Acuna Jr. just crushed his 1st @MLB home run!

Exit velocity: 105.8 mph
Launch angle: 30 degrees
Projected distance: 416 feet

Second-deck power for the @Braves rookie! pic.twitter.com/Q7hQU9oKqD

— #Statcast (@statcast) April 26, 2018
37. Terrible sports radio calls
I want baseball season back so bad but I'm also dreading listening to senior citizens call up WFAN complaining about Gary Sanchez going 0-4 in a 4-3 loss to the Blue Jays that drops the Yankees' record to 16-4

— Stanzo (@ncostanzo24) February 9, 2020
38. The Machine
Covid had DJ LeMahieu wrapped up in an 0-2 count and then the machine came through like pic.twitter.com/efANZy4ypY

— Joe Randazzo (@Yankeelibrarian) July 16, 2020
39. Clutch home runs
2019:

71% WPA

Aaron Hicks go-ahead 2-run home run vs Minnesota Twins pic.twitter.com/H5mK2PgIxK

— New York Yankees Stats (@nyyankeesstats) May 12, 2020
40. Clutch catches, too
The Spanish call of Aaron Hicks' catch is pure gold 🙌 pic.twitter.com/e2YPEfHYBq

— Baseball Bros (@BaseballBros) July 25, 2019
41. Pimp jobs (one more Hicksy highlight)
This Aaron Hicks bat drop?

*chef's kiss* pic.twitter.com/n7XsOLQj2B

— Cut4 (@Cut4) October 18, 2019
42. Showdowns with the Rays
Gary Sanchez (24) 3-run

Yankees 8, Rays 3

461 feet, 113.7 mph, 28 degrees pic.twitter.com/Sq3sOvsGiq

— Yankees Home Runs (@HRYankees) July 5, 2019
43. Meetings with the captain
Under Derek Jeter the Miami Marlins minor league system is ranked 9th with 5 top prospects in the top 100. Keep in mind it was ranked in the 20's from 2014 to 2018. pic.twitter.com/oyqVOTvsli

— Joe Randazzo (@Yankeelibrarian) June 20, 2020
44. Six Subway Series games instead of four
Go Yankees! #SubwaySeries #Mets #BronxFaithful pic.twitter.com/g1lbeHLzAu

— Bronx Pinstripes (@BronxPinstripes) September 18, 2015
45. Luke is your father
Luke Voit is your first baseman and it's not even a debate. He's locking down that position for the Yankees for a while.

Career .371 OBP and last year he was in the top 9% of Barrel % (14%) and was in the top 6% of BB% (13.9%)
pic.twitter.com/BVFJPvANYb

— Joe Randazzo (@Yankeelibrarian) July 20, 2020
46. Clarke Schmidt's debut
Clarke Schmidt, 95mph Fastball and 85mph Slider, Overlay (synced at release). pic.twitter.com/IXpBGeHjN0

— Rob Friedman (@PitchingNinja) March 4, 2020
47. Did we mention Gerrit Cole?
It's Opening Day! Tonight balance will be restored to the force because a trio of aces brought to you by the Yankees, Nationals and Dodgers will take the bump!

Gerrit Cole, Max Scherzer and Clayton Kershaw have a combined:

5,759.2 IP
6,492 K's
147 WAR
18 All-Star appearances pic.twitter.com/hnfIWush6y

— Joe Randazzo (@Yankeelibrarian) July 23, 2020
48. Betting on the Yankees
Yankees ML & the over, every night.
49. Mike King's time to shine
⚾ 23 years old
⚾ 1.79 ERA in 2018
⚾ Grew up a Yankees fan

Mike King was "one of the breakout prospects in all of baseball" last year. pic.twitter.com/L5rrQ05b4X

— YES Network (@YESNetwork) December 7, 2018
50. Twitter being about Yankees baseball again
2020 has been filled with almost exclusively negative news. It's good to have baseball back in our lives.
51. Tanaka time
Masahiro Tanaka had his nastiest strikeout stuff working Sunday 🔥 pic.twitter.com/YZM88YGzQV

— YES Network (@YESNetwork) May 27, 2018
52. Tanaka's social media captions
So far, I feel very good.#bullpen⚾️💪⤴️ pic.twitter.com/jwk3VExHR5

— 田中将大/MASAHIRO TANAKA (@t_masahiro18) July 16, 2020
53. Bounce-back Happ
JA Happ looking sharp out here 👌 pic.twitter.com/7vjYOrYhEd

— New York Yankees (@Yankees) July 11, 2020
55. Thairo Estrada power
Thairo Estrada goes deep! pic.twitter.com/3xebZZhGS2

— YES Network (@YESNetwork) July 10, 2020
56. Tommy Kahnle's changeup
Tommy Kahnle, Disgusting 90mph Changeup (w/ tail). 🤮 pic.twitter.com/5TMWlHRWJf

— Rob Friedman (@PitchingNinja) October 20, 2019
57. Kahnle's energy
— Stanzo (@ncostanzo24) July 14, 2020
58. Yankees baseball almost every day for two months straight
2020 60-Game Yankees Schedule@CampingWorld pic.twitter.com/hq7qrYaH9x

— New York Yankees (@Yankees) July 6, 2020
59. The chase for 28
Let's put on for the City. #NYYforNY pic.twitter.com/QPawd43ULM

— New York Yankees (@Yankees) July 22, 2020
60. Following all the action right here @BronxPinstripes