BRONX, N.Y. — Yogi Berra once said, "you can observe a lot by watching." New York Yankees fans were again treated to a series victory. The Bronx Bombers took two of three contests from the defending National League champion Philadelphia Phillies. It concluded a 4-2 homestand at Yankee Stadium for the pinstripes.
Below are five takeaways from where the Yankees stand presently:
M-V-GLEY
Gleyber Torres is off to a scorching start. All of a sudden he's the early 2000s, Alfonso Soriano. Monday he became the seventh youngest Yankee to hit 100 career home runs. If you want to get nuts, he's on pace for an 18.9 WAR. Torres has posted a slash line of .421/.560/.789, a 1.349 OPS, .557 wOBA, 265 WRC+, two home runs, six RBI, and six walks.  He's getting it done on the bases too. Last season Torres swiped 10 bags in 140 games. He has five stolen bases in six games thus far. Torres' initial six-game combined output of on-base percentage, slugging percentage, and stolen bases has only been equaled by Rickey Henderson in 1988 in Yankee lore. Since 1969, only Joe Morgan (1976), Henderson (1982), and Torres (2023) have totaled eight plus hits, six plus walks, and five plus stolen bases in the first six games. Torres sparked the Yankee offense Wednesday, collecting three hits and driving in two in the Yankees' 4-2 victory. Oh, and the Yankees play the Baltimore Orioles next, a team that he dominates.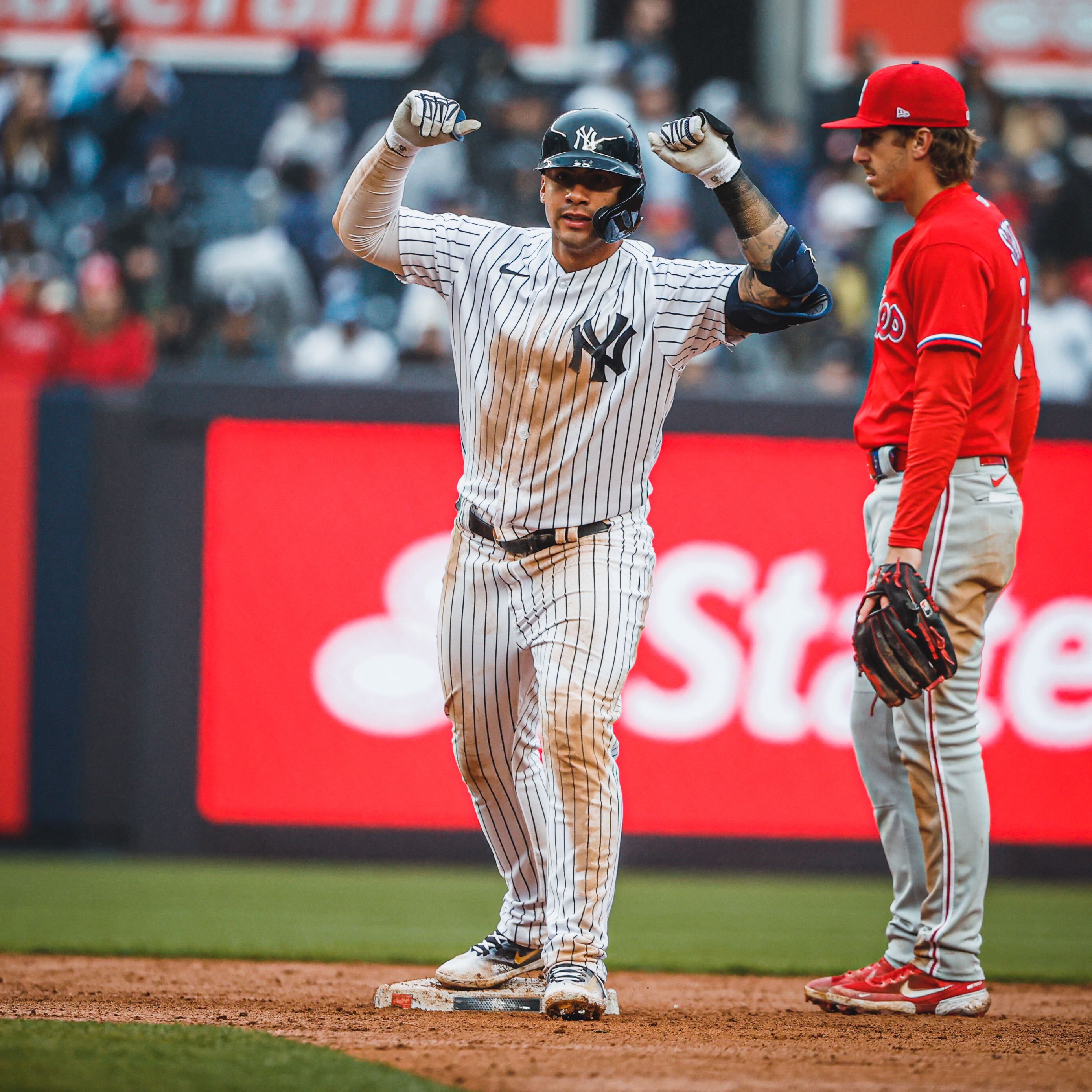 COLE ON A ROLL
This is what Yankee fans expected in 2020. Gerrit Cole is on a mission. Only the pitch clock could knock him off of how locked in he's been. The Yankee ace is your MLB leader with 19 Ks thus far. He's also tied for the league lead with a 0.7 fWAR. On Wednesday, Cole shoved for 6.1 frames, fanning eight, walking three, and yielding three hits, and the one run that scored was inherited after Cole exited in the seventh. His ERA is a microscopic 0.73. Perhaps most impressive is how Cole has kept the ball in the ballpark.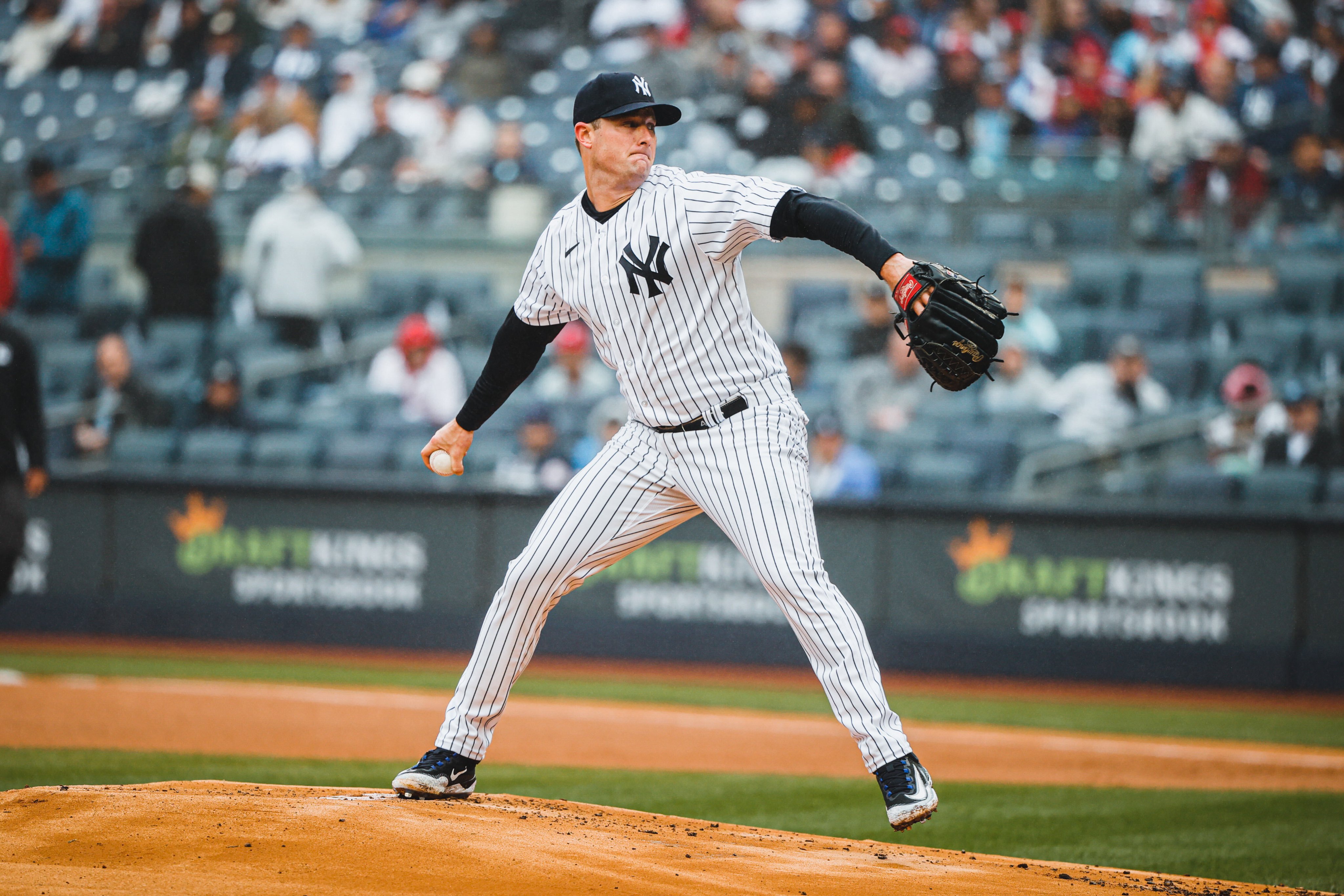 FLUKE OR FOR REAL?
Last season Nestor Cortes and Clay Holmes were AL All-Stars. This season the Yankees need both to replicate what made them shine for the majority of 2022. Cortes proved up to par on Monday, dealing five frames of one-run ball, scattering seven hits, and yielding zero walks.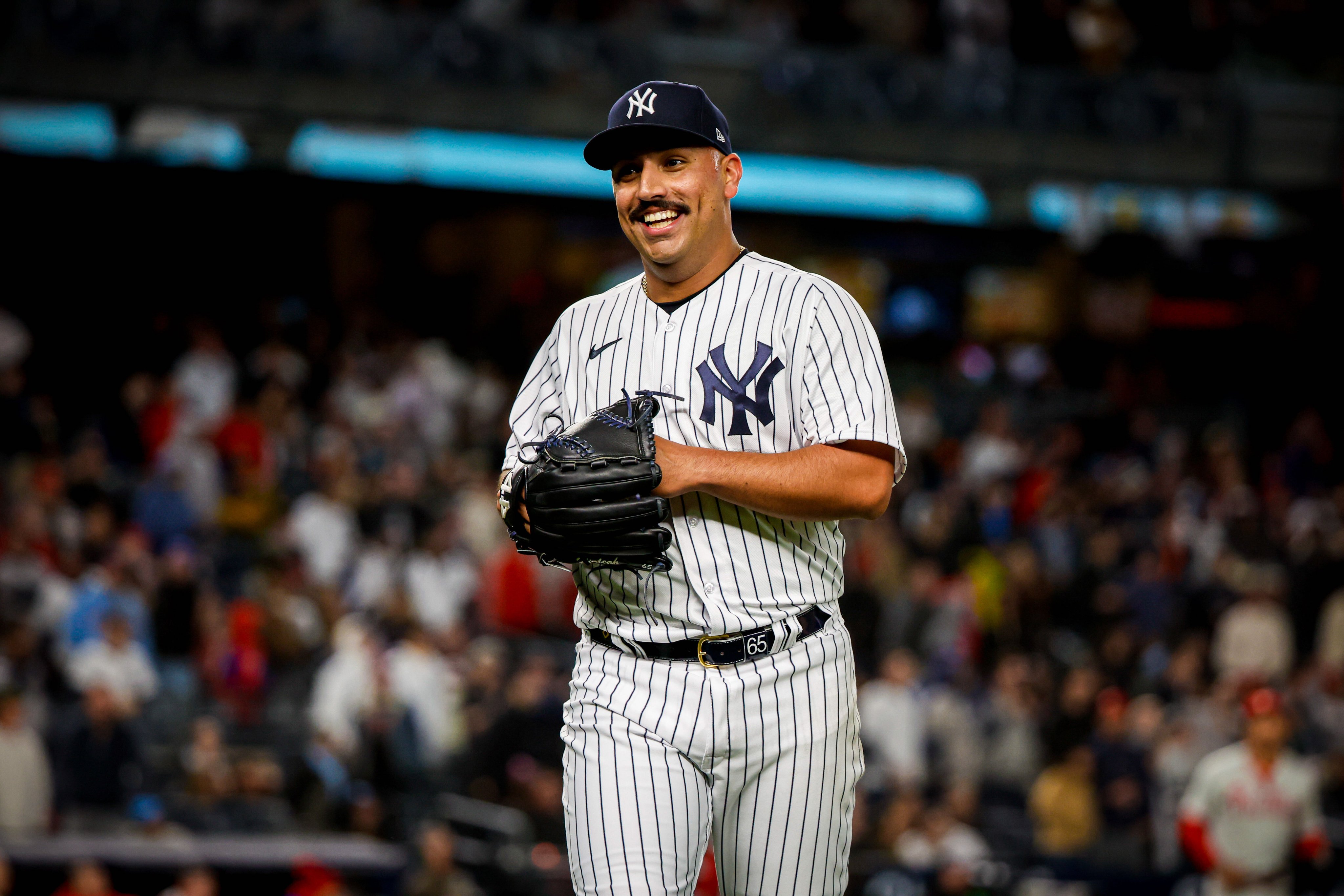 Meanwhile, Holmes shook off a bad initial outing against San Francisco and provided the pinstripes with some scoreless relief against Philadelphia. In two outings, Holmes fanned five and allowed one hit in two frames. He recorded the save Wednesday by striking out the side.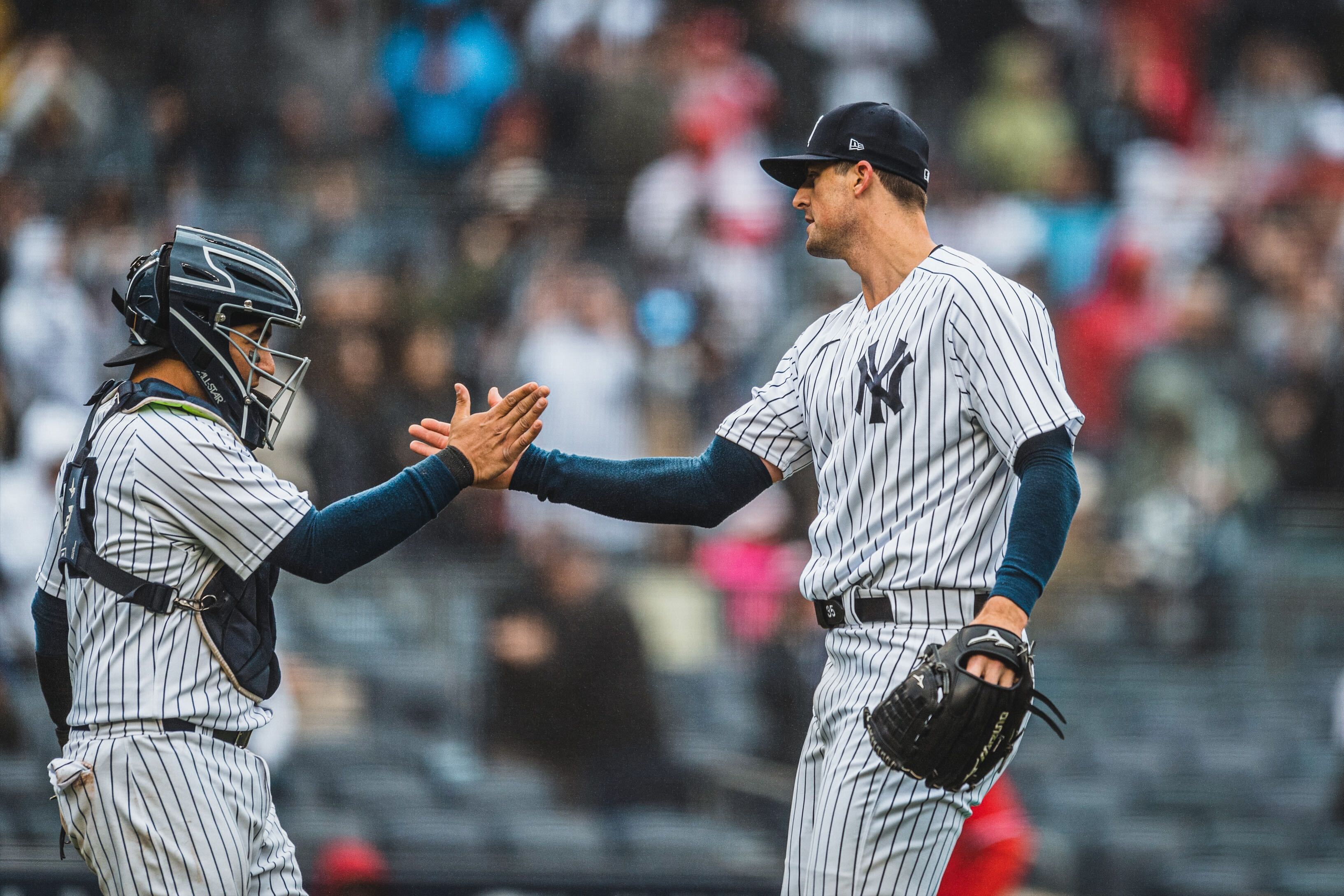 IS FRANCHY A FIND?
Aside from a "sure, I meant to do that" overthrow that worked out because Cortes was backing up home plate and cut down Brandon Marsh at third base, Franchy Cordero had a decent showing. Cordero recorded a two-run double on Monday. On Wednesday, he cut down Darick Hall at second base in the fourth inning. Again, small sample size but it would be fun if he turned out to be a diamond in the rough.
Franchy's first knock in Pinstripes 🙌 pic.twitter.com/GBtW7d1U6F

— New York Yankees (@Yankees) April 4, 2023
BOTTOMLESS PIT
It's a small sample size. I'll grant you these guys weren't expected to bolster the offense but this trio has been brutal. Josh Donaldson, Aaron Hicks, and Isiah Kiner-Falefa have combined for a .061 batting average or a total of 2-for-33 at the plate with 10 strikeouts. They've driven in one run, a Donaldson solo homer. No one is expecting them to hit 20 home runs but give me some balance, some length. It's tough to win with four or five guys carrying the load at the top.