If you don't know what an Advent Calendar is, and I'm no expert, it's a special Christian calendar leading up to Christmas. So leading up to Opening Day, I have put together a 25-part series of things to get excited about because baseball is almost officially back.
Pre-Gaming At Billy's
There are a ton of ways to pre-game the Yankees, and I will cover a lot of them, but Billy's is my favorite place to go before a game. Don't believe me?
I've drank everywhere around @yankeestadium and this week #StadiumEats took me to Billy's and this one is a little different than the others. #Yankees pic.twitter.com/7csgdLoSnj

— Jack Jokinen (@JJFromTheBronx) July 30, 2019
Billy's has so much to offer while you get ready for a game. You want $10 beers? They got it. Want apathetic bartenders with big asses? They got it. Want a dance circle with construction workers and dental hygienists from Throggs Neck? Yup they have that too. Anything from parents that are in town visiting their kid that they help with rent, to 21 year olds that have been sneaking in for three years, Billy's has it all.
Next time you're there, look around and tell me it isn't somewhere that Stefon would describe.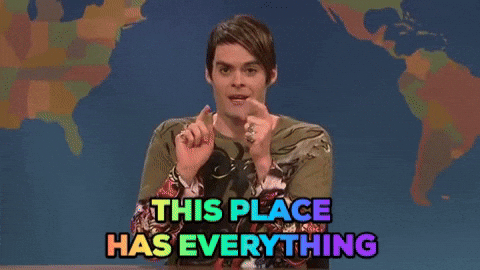 But that's also what makes it great. There is techno that you didn't want to hear blasting, and everyone is having a good time inside. Plus, there is the upstairs outside area, where you can wait to yell at your friend as they get off the train, or just smoke those cigarettes that you said you were quitting at New Years.
Just watch this video and tell me you aren't excited to be back at Billy's.
I NEED THIS ENERGY IN MY LIFE #Yankees pic.twitter.com/7JK2ko32BB

— George's Box Pod 🎙 (@GeorgesBoxPod) March 2, 2020
Click here if you missed Day 1