TAMPA, Fla. — With the New York Yankees appearing to run it back with virtually the same lineup that was swept in the 2022 ALCS, there's only one way to go. Younger.
Yes, I take spring training results with a grain of salt but it would certainly be much more fun to watch these guys compete and be in the lineup for Opening Day, if not at some point in 2023.
Virtually no Yankee fan wants to see the club march out Josh Donaldson, Aaron Hicks, and Isiah Kiner-Falefa on Opening Day. None of those aforementioned three should be holding back any Yankee prospect. It's time to find out what they have with Oswald Peraza, Anthony Volpe, Oswaldo Cabrera, and Jasson Dominguez.
Aside from obtaining another lefty bat or two or three, there's really no other way to go.
Peraza has looked smooth at shortstop this spring. He has hit at every level and has carried that into the exhibition season. I'll take his arm up the middle too.
Easy as 4-6-3 for @oswald_peraza & @Volpe_Anthony 👊 pic.twitter.com/g7cGjh955A

— NYYPlayerDev (@NYYPlayerDev) March 9, 2023
Volpe has tried to do everything possible to force the hand of Yankee brass in spring training. He's tearing the cover off the ball, hustling, doing, and saying all of the right things. If he's not the shortstop, he should be playing second base. He's fit the mold thus far of a top-five prospect.
Speaking of smooth… 🔥 pic.twitter.com/AuLuz38y2O

— New York Yankees (@Yankees) March 6, 2023
Cabrera is versatile and an infielder by trade with a cannon arm. He can switch hit and give the team some pop from the left side. I'd take him at the hot corner for sure.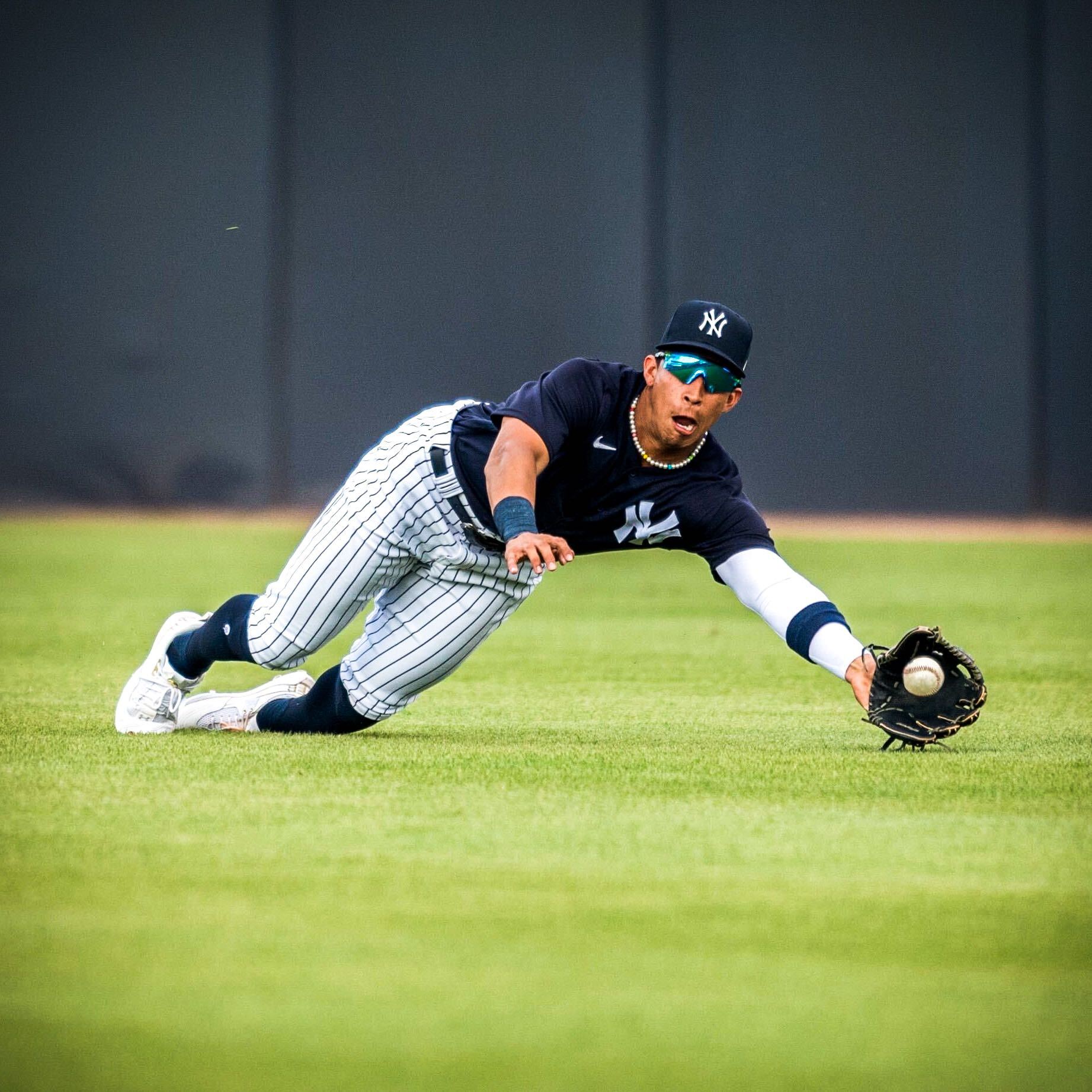 Dominguez isn't quite as seasoned but he has shown superb plate patience and offers you speed and pop from the left side. Plus, depending on Harrison Bader's injury, now may be the time for an audition. He's only 20 but if you believe he's the next Mike Trout or Juan Soto, why not find out?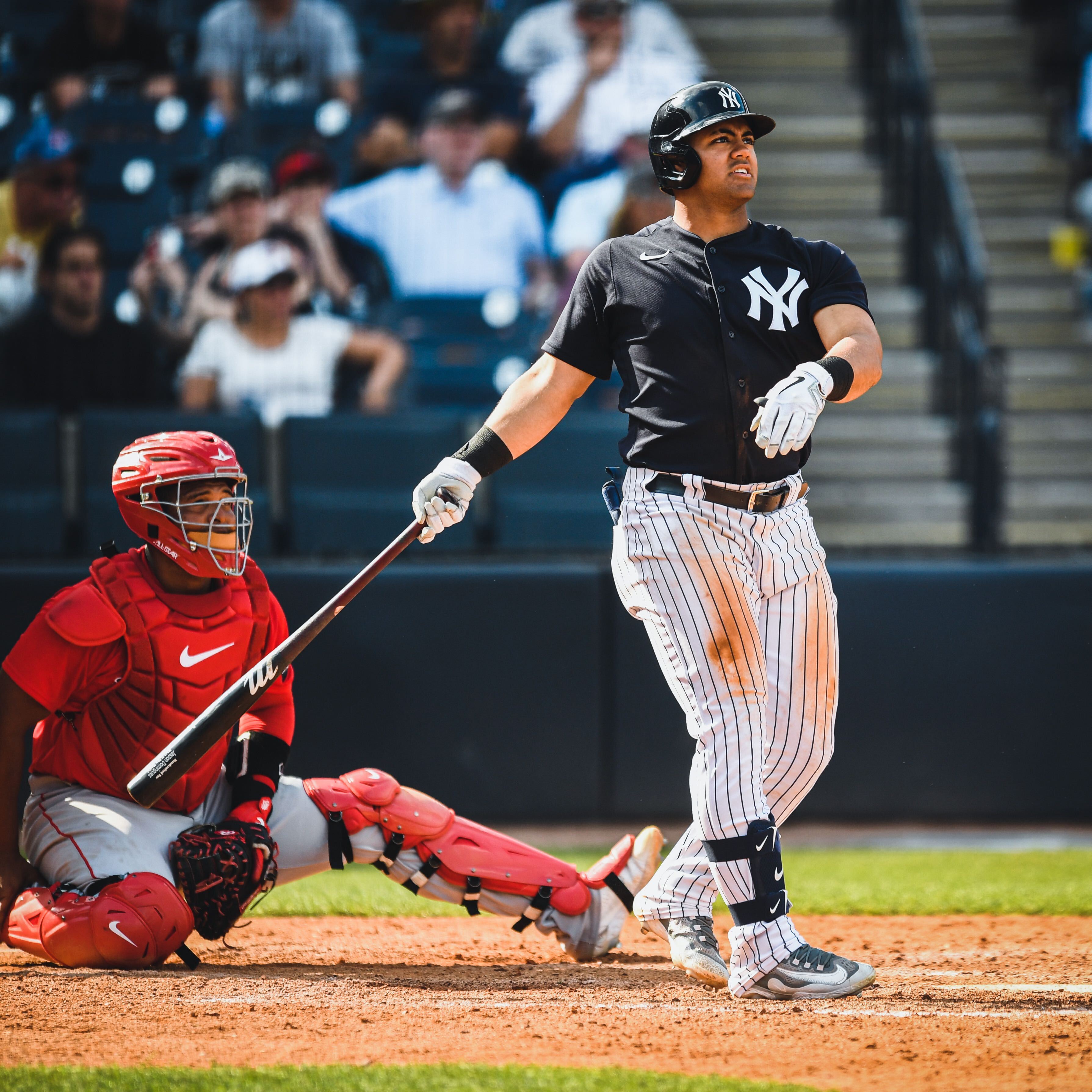 Another prospect knocking on the door is Andres Chapparro.
No doubt about that one 💪@Ch_andres07 🔥 pic.twitter.com/7CQRAEE1Sb

— NYYPlayerDev (@NYYPlayerDev) March 2, 2023
On the pitching side, while 27 doesn't make him a baby, we're finally going to see what Clarke Schmidt is capable of as a regular starting pitcher. He's looked sharp this spring and it'll be interesting to see how his stuff translates in the rotation after displaying glimpses of brilliance in the bullpen last season.
🚨New @YankeesPodcast!🚨

The guys discuss the exciting Spring Training appearances by Anthony Volpe and Clarke Schmidt and also preview the World Baseball Classic! 🇺🇸🌴

Listen here!🎧
👉https://t.co/G6zaliQTn6
Watch here!📺
👉https://t.co/0JlQ2n39og pic.twitter.com/13PCWMCOdA

— Bronx Pinstripes (@BronxPinstripes) March 1, 2023
Similarly, Michael King, 27, could still be stretched out. Yet, with the closer spot wide open and his injury limiting him to perhaps an inning per outing, why not try him in that role?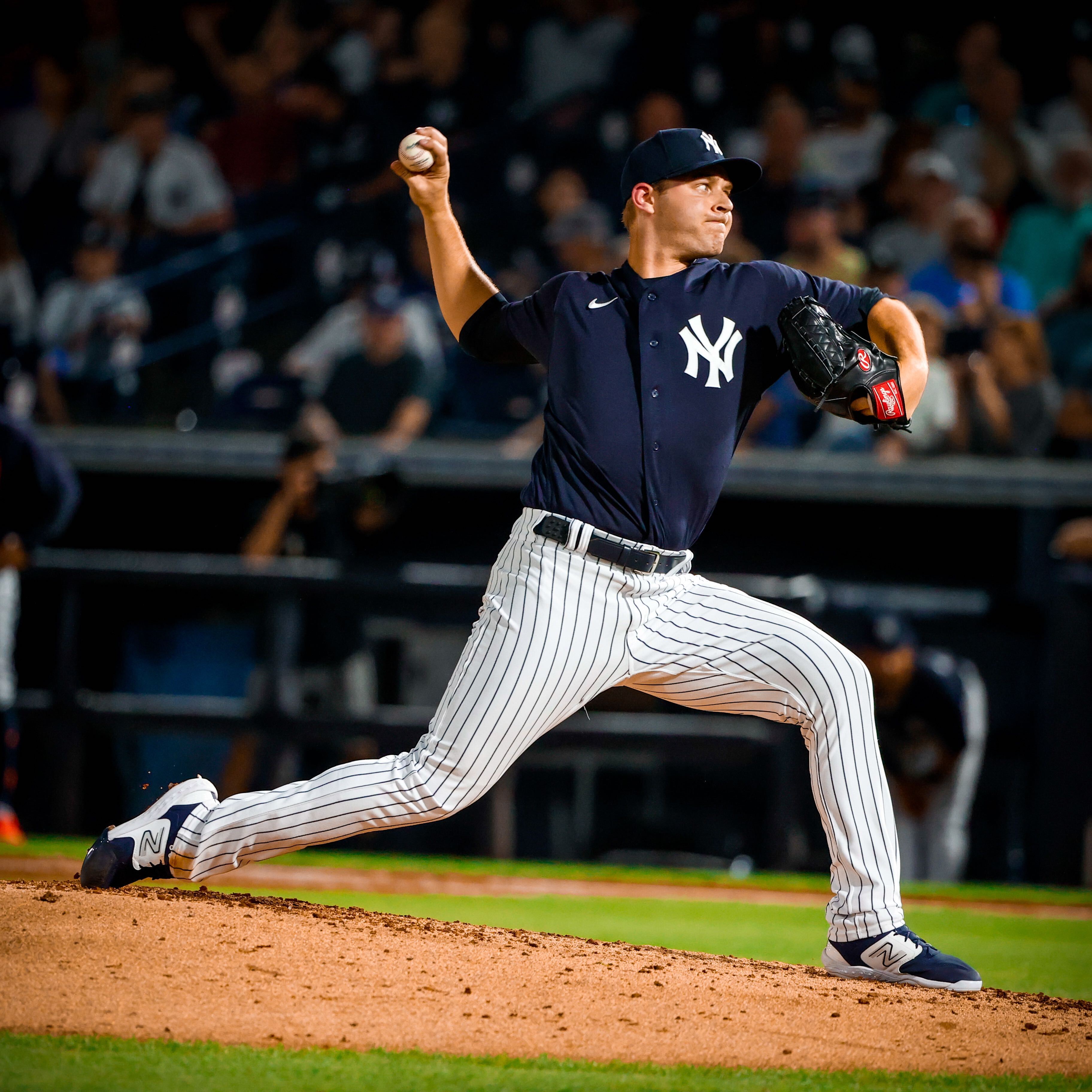 It would be exciting to see this next wave of young stars get the opportunity to shine in the Bronx.