Prior to his annual repel down the side of a building, Brian Cashman gave an update (if that's what you want to call it) on the Yankees and the free agent market.
"We're open for business when we find mutual common ground with clubs or players and their representatives. We're ready to rock and roll at any time."

– Brian Cashman on MLB free agents like Gerrit Cole and Stephen Strasburg pic.twitter.com/xz5FiCY5yX

— YES Network (@YESNetwork) December 6, 2019
As usual, Cashman said something without saying anything. A lot of talk about market inefficiencies, finding common ground, and blah blah blah… Other than building a bullpen and finding undervalued depth pieces, that's what he's best at. And the "we're open for business quote" is something he has to say. Remember last year when they were a "fully operational Death Star?"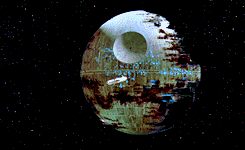 Word on the internet streets is that the Yankees have made signing Gerrit Cole a "top priority." Assuming these reports are true and ownership has given Cashman the OK to sign Cole to a record-setting contract, then there is no excuse for Cole not pitching in pinstripes next season. Reports have also surfaced that Cole prefers to play in Los Angeles, and to that I say: Make him an offer he can't refuse.
Now, on to the important part of the blog. Ranking the best "Cashman repels down the side of a building" outfits.
#5 – All Business Cashman
This picture is from this year, and Cashman isn't messing around.
#4 – David Puddy Cashman
Is Cashman a chest painter?
#3 – Dumb & Dumber Cashman

Looks like something Harry and Lloyd would wear skiing.
#2 – Santa Cashman
We all want Cole in our Christmas stockings.
#1 – Prison Mike Cashman
Looks like he was inspired by Prison Mike.