CLEVELAND, OH — Orlando "El Duque Hernandez in 1998. Luis Severino in 2017. Gerrit Cole in 2022. All three are in the club of big seven-inning, season-saving Game 4 postseason starts against Cleveland. For Cole, it was another shutdown start in a series where the New York Yankees have won both of his outings, this time a 4-2 victory.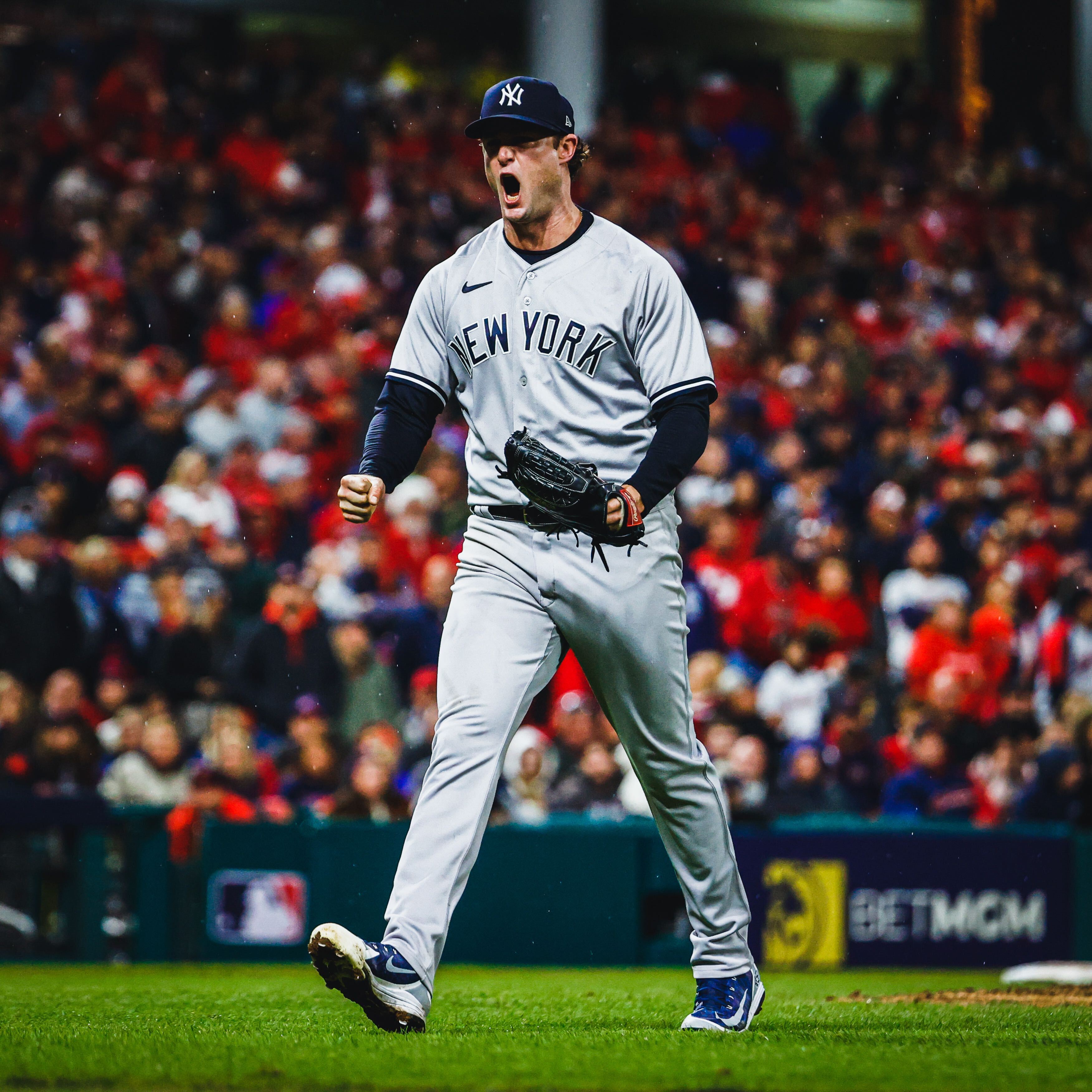 The Yankees also played fast and loose early, bouncing right back from a tough loss the night before. Facing Cal Quantrill in the first frame, leadoff hitter Gleyber Torres reached on a single. Following a steal of second base, Torres was plated by a single to center from Anthony Rizzo, for an early 1-0 edge.
Rizzo knocks in Gleyber 👊 pic.twitter.com/hBB9BSw2pi

— New York Yankees (@Yankees) October 16, 2022
In the second stanza, Josh Donaldson led off with a base knock to right. With one down, Harrison Bader launched his third homer of the series, a two-run tater to left-center for a 3-0 advantage.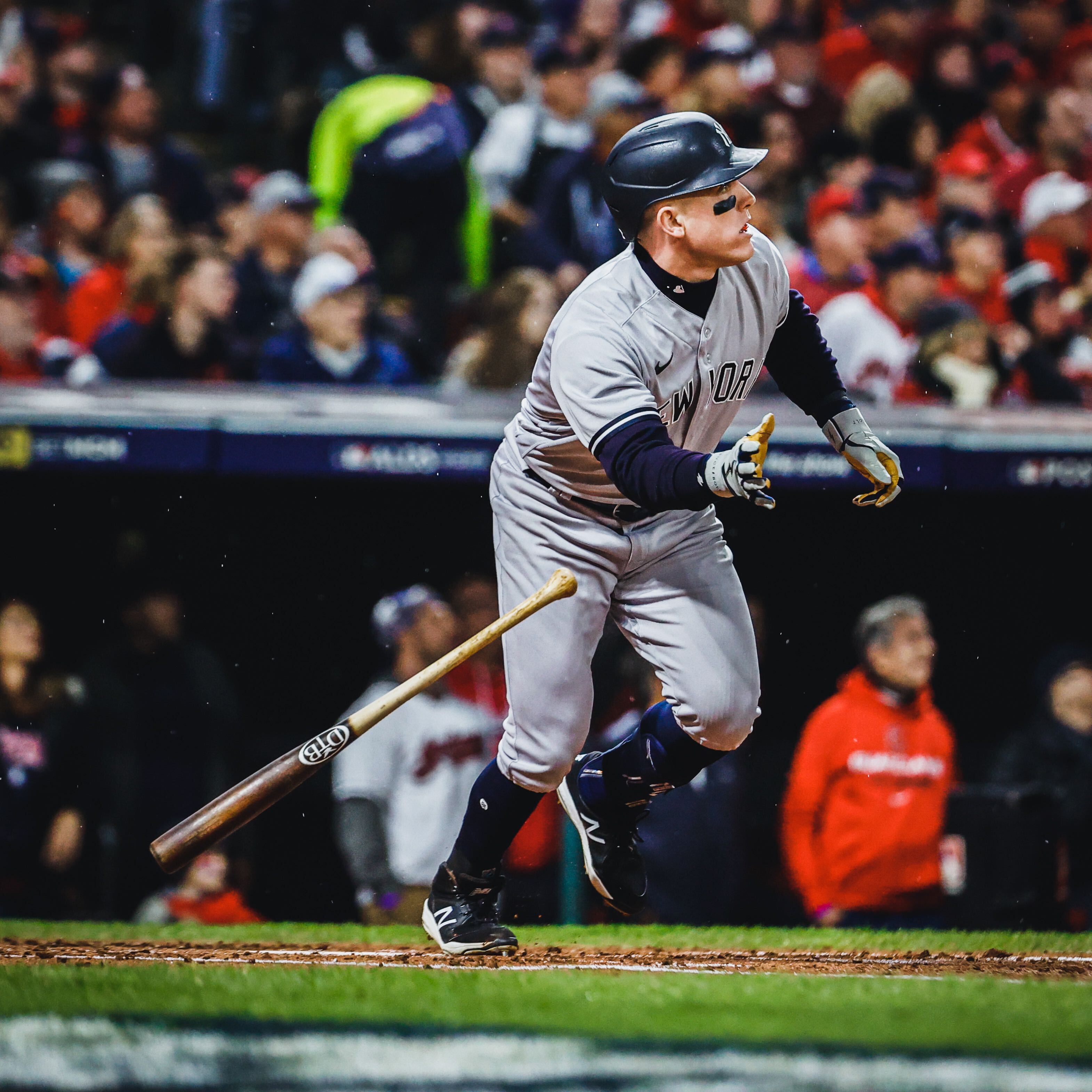 It was a nice early cushion, as the Guardians chipped away in the third. After Cole issued a walk to Austin Hedges (how do they keep walking this guy?), Myles Straw lined out to Oswaldo Cabrera (who would earlier turn a nice double play in the second) at shortstop (hey a real shortstop!). After Steven Kwan grounded into a force-out, Amed Rosario lined a hit to right. Bloopy's Buddies reared their ugly heads again, as Jose Ramirez hit one to no man's land between third and left. While Kwan scored on the play, Aaron Hicks threw the ball in to Gleyber Torres, who alertly fired to first and caught Ramirez before he could dive back to the base.
An inning later, Cole surrendered an obligatory solo shot to Josh Naylor, who proceeded to rock a baby or some nonsense around the bases. Yet, Cole reset and set down the Guardians in order to end the frame.
New York gave its starter some breathing room in the sixth. Aaron Judge reached on what was ruled an infield single to second. Rizzo doubled down the line to left. The ensuing batter, Giancarlo Stanton, lifted a sac fly RBI to left, doubling the lead to 4-2.
1 more on the board 👏 pic.twitter.com/VQo9VoLjAr

— New York Yankees (@Yankees) October 17, 2022
In the home half, Cole was cruising on his way to retiring nine consecutive Guardians batters, tossed another 1-2-3 frame, finishing off the inning by coaxing a ground out by Naylor to short. Rock that baby!
During the seventh inning, Cole bared down and got Oscar Gonzalez to ground out to second. He would pitch around a single and an error in center that enabled Andres Gimenez to reach second base. Cole responded by freezing Gabriel Arias on a 3-2 fastball. He finished his outing strong, getting Will Brennan to whiff on three consecutive fastballs to end the inning.
Cole's ledger finished with seven innings, eight strikeouts, six hits, one walk, and two runs allowed. It's exactly what the Yankees signed up for.
From there, Clay Holmes worked around a one-out walk to Kwan and struck out Rosario and Ramirez in the eighth. Wandy Peralta and his rubber arm coaxed a pair of ground outs to second, along with a whiff of Gimenez to seal the deal and a Yankee victory.