BRONX, N.Y. — As Aaron Judge grounded out to end the season, the "Baby Bombers era," for whatever that's worth, may be effectively finished too. It was an era that saw a fun and unexpected run in 2017 but now sees a team that is somehow further away from knocking off the Houston Astros five years later. There would be no miracle comeback for these New York Yankees, dropping Game 4, 6-5, and bowing out of the postseason with a 4-0 sweep.
In Game 4, the Yankee Stadium crowd was surprisingly lively considering the circumstances and the pinstripes showed some life early. Facing Lance McCullers, RBI singles by Giancarlo Stanton and Gleyber Torres staked New York to a 2-0 advantage in the first frame.
Anthony Rizzo added to the lead with an opposite-field RBI single to left for a 3-0 edge in the second stanza.
Alas, a groin injury flared up for Nestor Cortes Jr. and the wheels fell off in the third inning. His velocity and location were clearly off. Cortes Jr. walked Martin Maldonado and Jose Altuve, before surrendering a three-run bomb to left to Jeremy Pena.
As the Yankees turned to the bullpen, Wandy Peralta yielded a double to right to Yordan Alvarez. After Alex Bregman flew out, Kyle Tucker singled off Peralta, advancing Alvarez to third. The ensuing batter, Yuli Gurriel, singled to right to give the Astros a 4-3 lead.
New York would respond in the fourth frame, as Rizzo singled up the middle to square the contest at four.
Facing Hector Neris in the sixth inning, the Bronx Bombers would retake the lead. Harrison Bader bopped a solo shot to left, for a 5-4 advantage.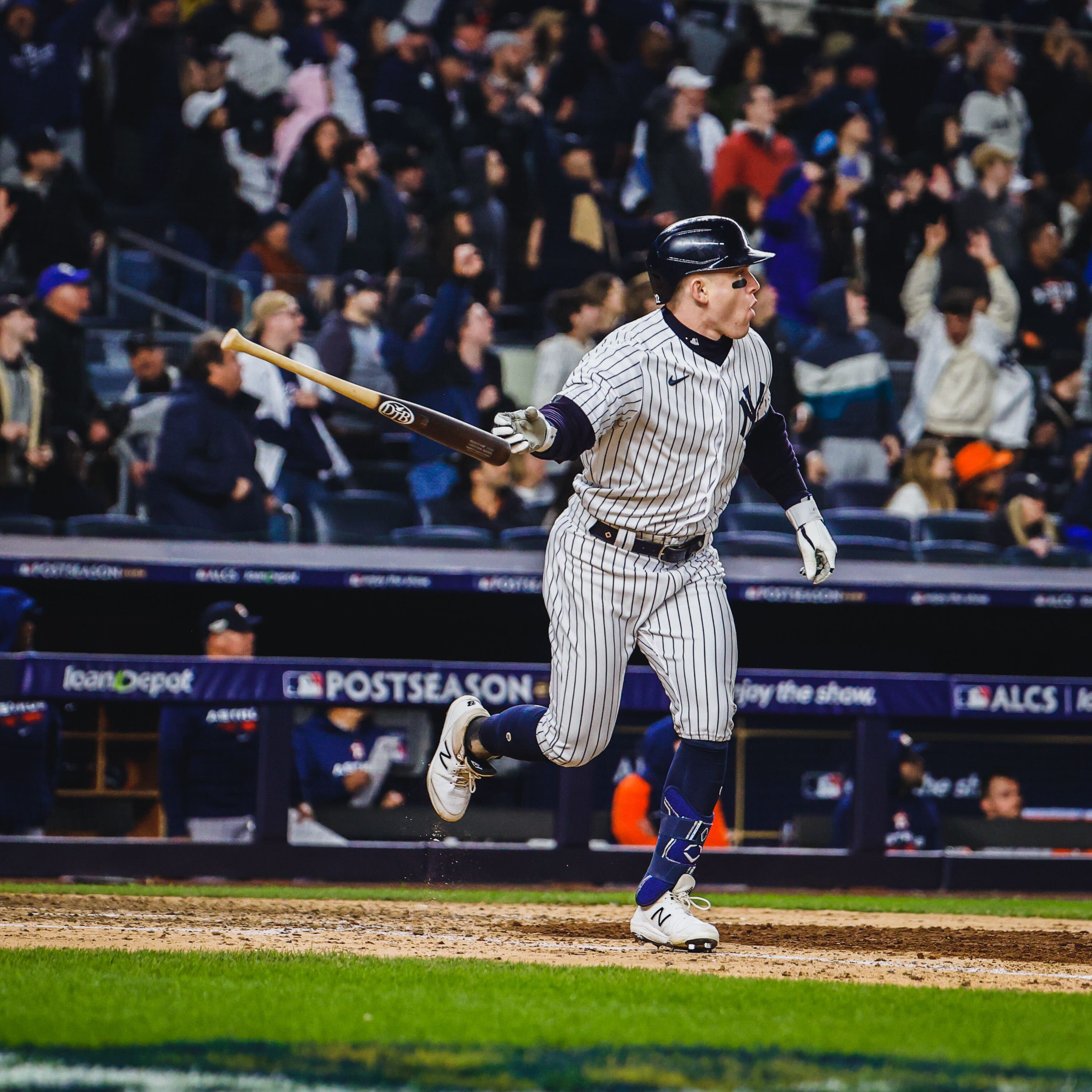 Yet, the Yankees' defense fell apart in the seventh inning.
Jonathan Loaisiga started strong with a strikeout of Maldonado. He nearly had a second out as Altuve beat him by a spike at first base on an infield single. Then, disaster. Pena reached on a fielder's choice grounder to second, as Torres flipped the ball by Isiah Kiner-Falefa, who failed to adjust to the throw. The error went to Torres but it was a bad lack of adjustment by Kiner-Falefa. Either way, it was awful. So, instead of a double play or at least one out, it was first and second for the Astros.
Alvarez followed with an RBI single to right to tie the game. Clay Holmes entered but provided no more relief. Holmes surrendered an RBI single to Bregman to right and Houston took a 6-5 lead for good.
From there, the Yankee offense couldn't generate anything. From washed-up Josh Donaldson and his 0-for-4 and three left on base, to young and overmatched Oswald Cabrera and his same line, the pinstripes couldn't push another run across. Their "defensive shortstop" was pinch-hit for Matt Carpenter in the eighth and replaced by rookie Oswald Peraza.
There were no answers, no magic, but plenty of question marks at the end.
Hence, Yankee fans are left wondering when anything actually changes at the top, as Brian Cashman and Aaron Boone continue to reign over a World Series drought that has hit 13 years. Do the Yankees bring in Theo Epstein? Derek Jeter? Don Mattingly? Willie Randolph? In any event,  it's going to be another long, dark, winter.