BRONX, N.Y. — Yogi Berra once said, "you can observe a lot by watching." In their opening series, the New York Yankees provided many reasons to watch for fans at Yankee Stadium. The Bronx Bombers took care of the San Francisco Giants, winning two of three games, and blanking them twice with three-fifths of the starting rotation injured. That's the formula, win games, win series', win division, win Pennant, win World Series.
Blank Space. #RepBX pic.twitter.com/d3IJh9gdEz

— New York Yankees (@Yankees) April 2, 2023
Below are five takeaways from the opening series.
CAPTAIN CRUSH
Aaron Judge is already making the push to become the first Yankee since Roger Maris in 1960 and 1961 to win consecutive MVPs. Judge was locked in. He homered on his first swing of the season. The Yankee captain also went deep Sunday. He flashed the leather in centerfield on Saturday as well. Aaron the arsonist burned the Giants, going 6-for-13 with a 269 OPS+ against the Giants. It's incredible teams haven't given him the Bonds treatment yet.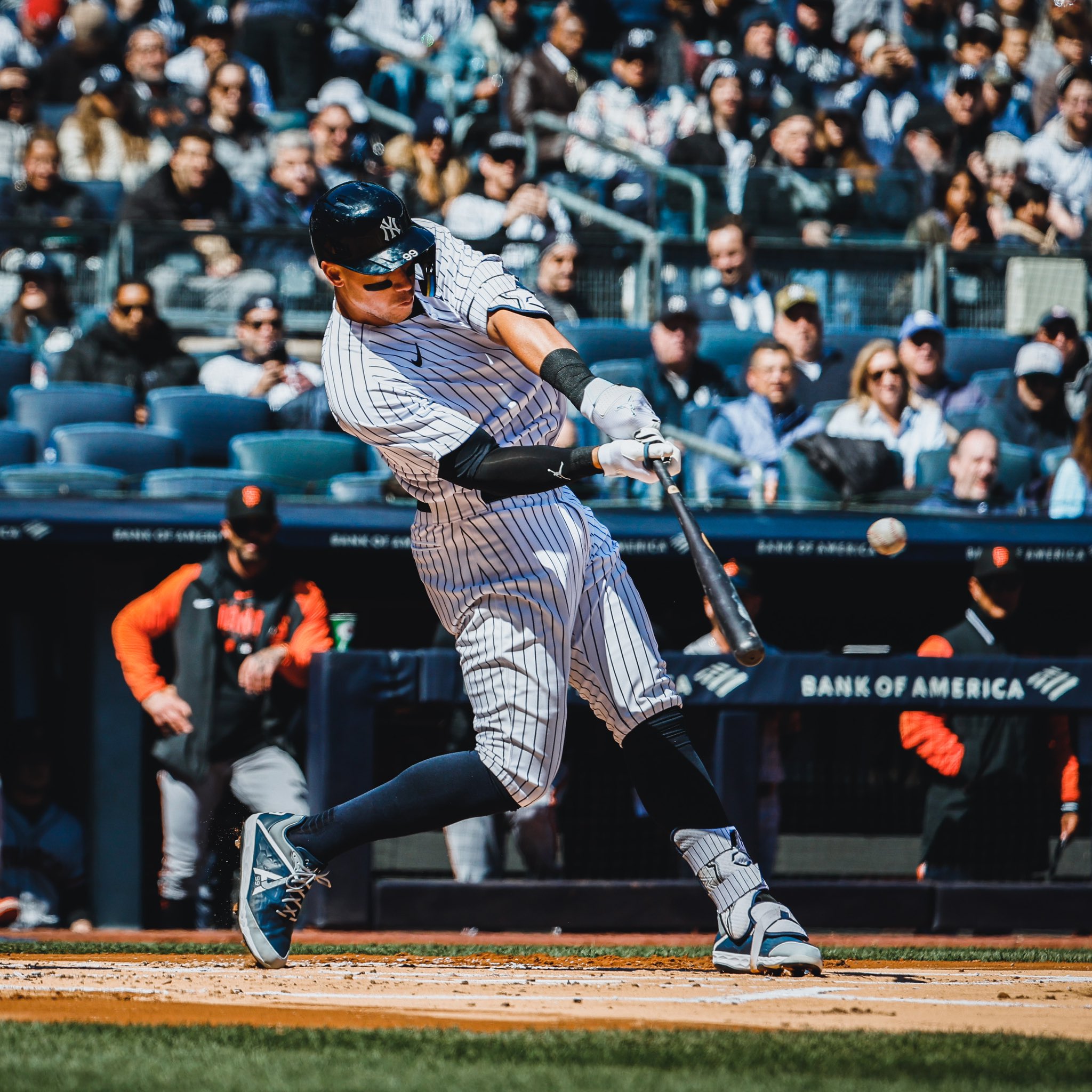 COLE IN CONTROL
Gerrit Cole was stone cold and he delivered a stunner to the San Francisco bats. Cole set an Opening Day franchise record with 11 strikeouts, passing Tim Leary's nine in 1991. The Yankee ace tossed six scoreless innings and yielded a mere three hits and two walks. According to Katie Sharp, he became the sixth pitcher since 1901 to fan 11+ and allow zero runs and three or fewer hits in an opener. Cole's 11.81 strikeouts per nine innings are the highest by a starter in franchise history.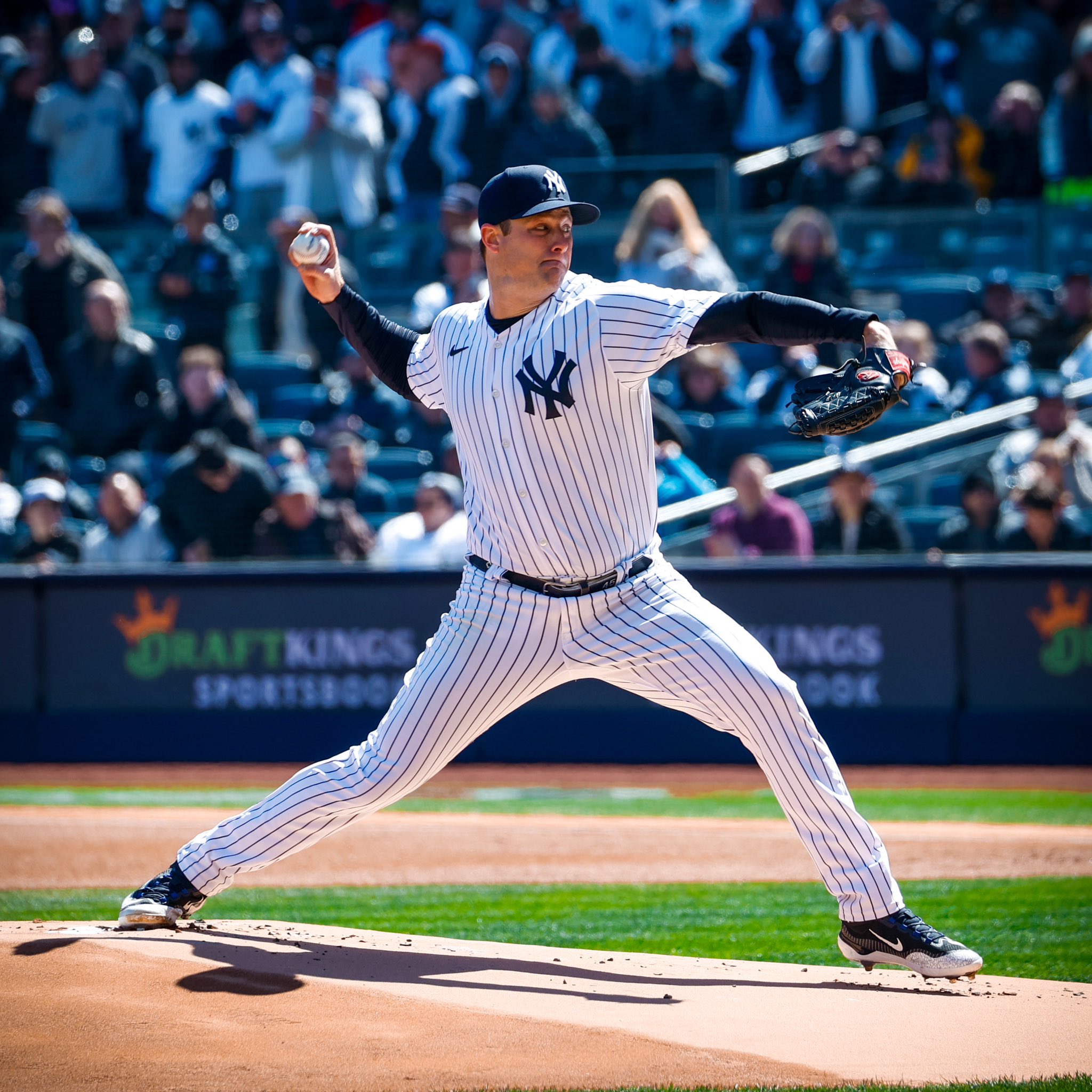 WELCOME TO NEW YORK
Some guys look like they belong and they've been here for a decade. Anthony Volpe and Jhony Brito fit the bill in their Bronx debuts. Volpe's plate recognition was on full display and he picked up his first hit Saturday against Alex Cobb. It marked his first multi-hit game as well. Perhaps more impressive was his presence on the base paths. The rookie shortstop swiped three bags in three contests or one more than the 2022 squad had in their first 10 games.
1 + 1 = 2 👏 pic.twitter.com/2L0dDBT0G1

— Bronx Pinstripes (@BronxPinstripes) April 3, 2023
On the bump Sunday, Brito provided the Yankees some calming relief after they somehow yielded seven runs to the Giants' offense Saturday. His changeup was on point and he fanned six in five scoreless frames, allowing two hits and a walk. According to Sharp, he's the first Yankee to make his MLB debut with zero runs allowed, six plus Ks, and two or fewer hits allowed. Plus, 51 of his 76 pitches were thrown for strikes.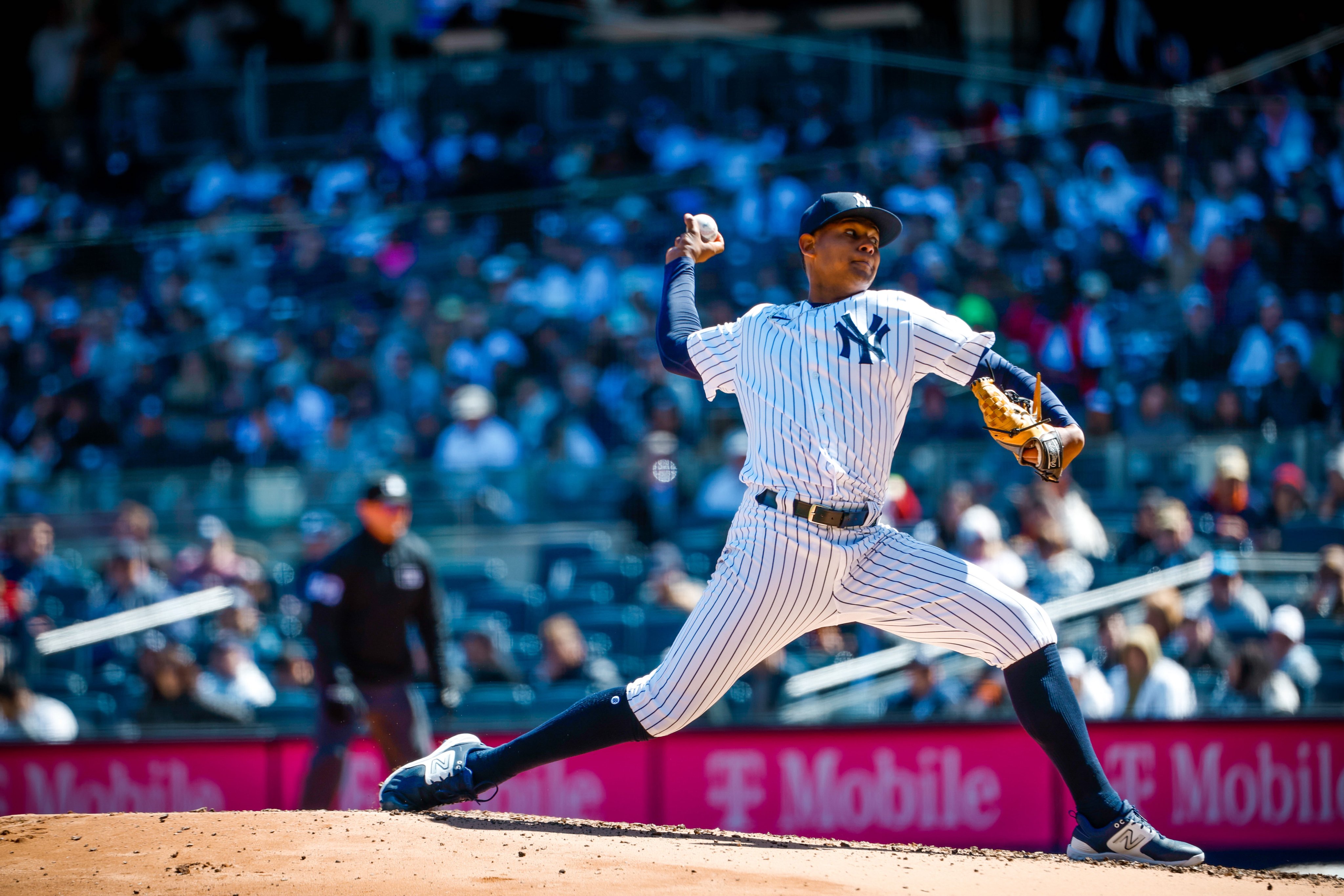 BRONX BOMBERS
For all of the talk of new rules, there were still plenty of strikeouts and homers. The Bronx Bombers clubbed seven home runs. As mentioned, Judge swatted a pair. Giancarlo Stanton also jolted two, including one that landed at the Polo Grounds. Gleyber Torres brushed off offseason trade talk with a porch pop of his own. Kyle Higashioka, who had a monster spring last year but barely played in the WBC this year, showed how much spring training "matters" by recording a blast on Sunday too. Even Josh Donaldson got into the act Saturday.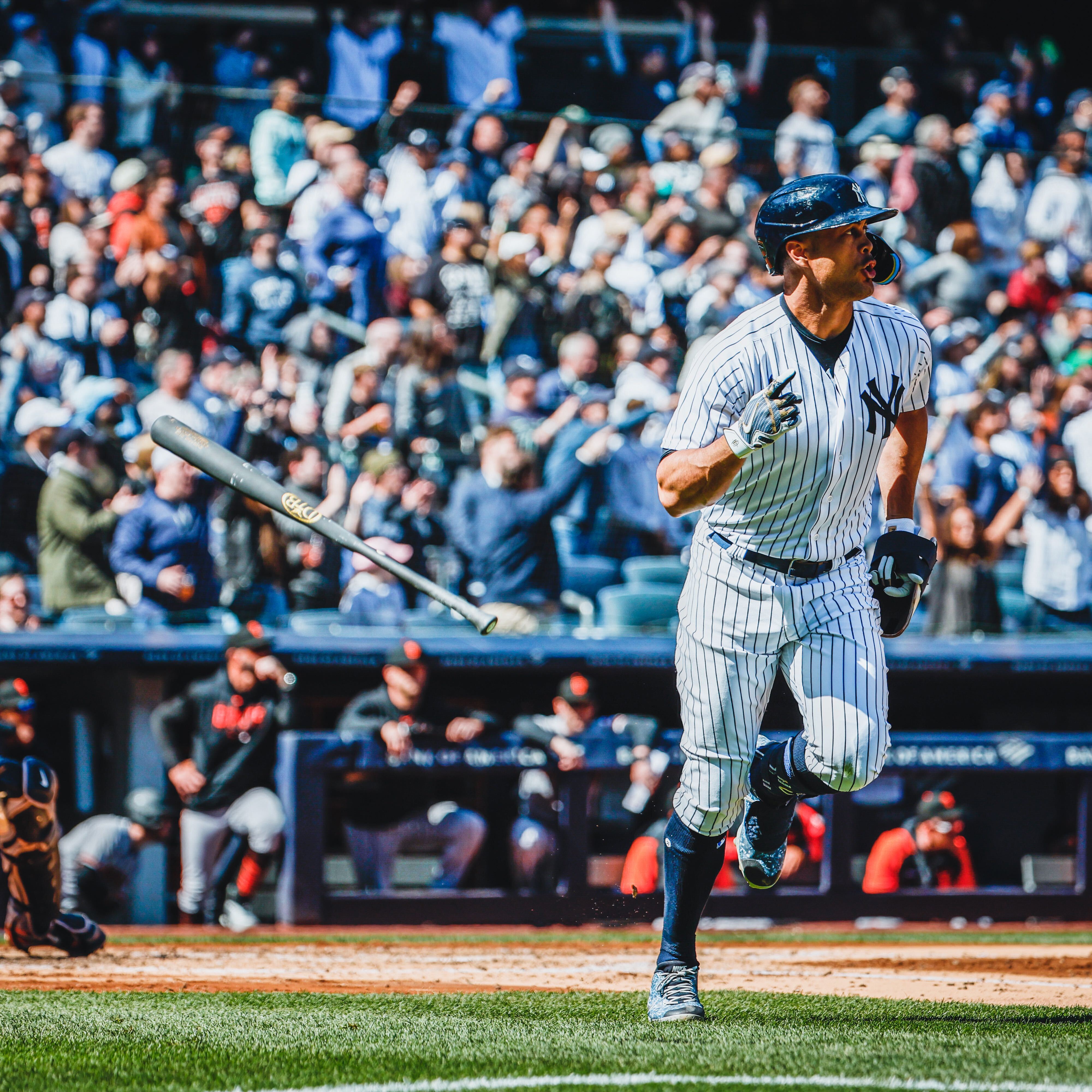 NEW RULES = MORE ACTION
While the new rules haven't improved umpiring, they have already ramped up game action. This Opening Day with the pitch clock was two hours and 33 minutes, compared to the three-hour and 56-minute affair in 2022. Teams are also getting more aggressive on the bases as mentioned with Volpe above.
Wheels on display for #OpeningDay pic.twitter.com/jiCd9Fjm6k

— New York Yankees (@Yankees) March 30, 2023
According to ESPN's Jeff Passan, average game time has dropped from 3:09 to 2:38. Batting average and on-base percentage are up 15 points, and the slugging percentage has risen 18 points. Stolen base attempts have gone up from 43 to 84 and the stolen base percentage of 83.3% is higher than last season's 67.4% at this point in the early going. In addition, there have been 40 pitch clock violations, or 0.8 per contest.
More balls are in play. More runners are in motion. Plus, we're still seeing the long ball. It'll be interesting to see how this trends all season.
ON DECK
Up next, the Yankees host the defending National League champion Philadelphia Phillies for a three-game series.