BRONX, N.Y. — This New York Yankees club certainly has a different vibe. They have the best record in MLB at 22-8. Every time they've had a start to a season like this or better they've at least reached the World Series. It was fantastic to see them sweep the Toronto Blue Jays and to come back and close them out the way they did.
Three up:
Aaron Judge: Judge had the big bop in Game 1 Tuesday. With the Yankees trailing the Blue Jays 5-3 in the bottom of the ninth, Judge smashed a slider off Jordan Romano for a three-run walk-off bomb, the first of his career for the 6-5 victory.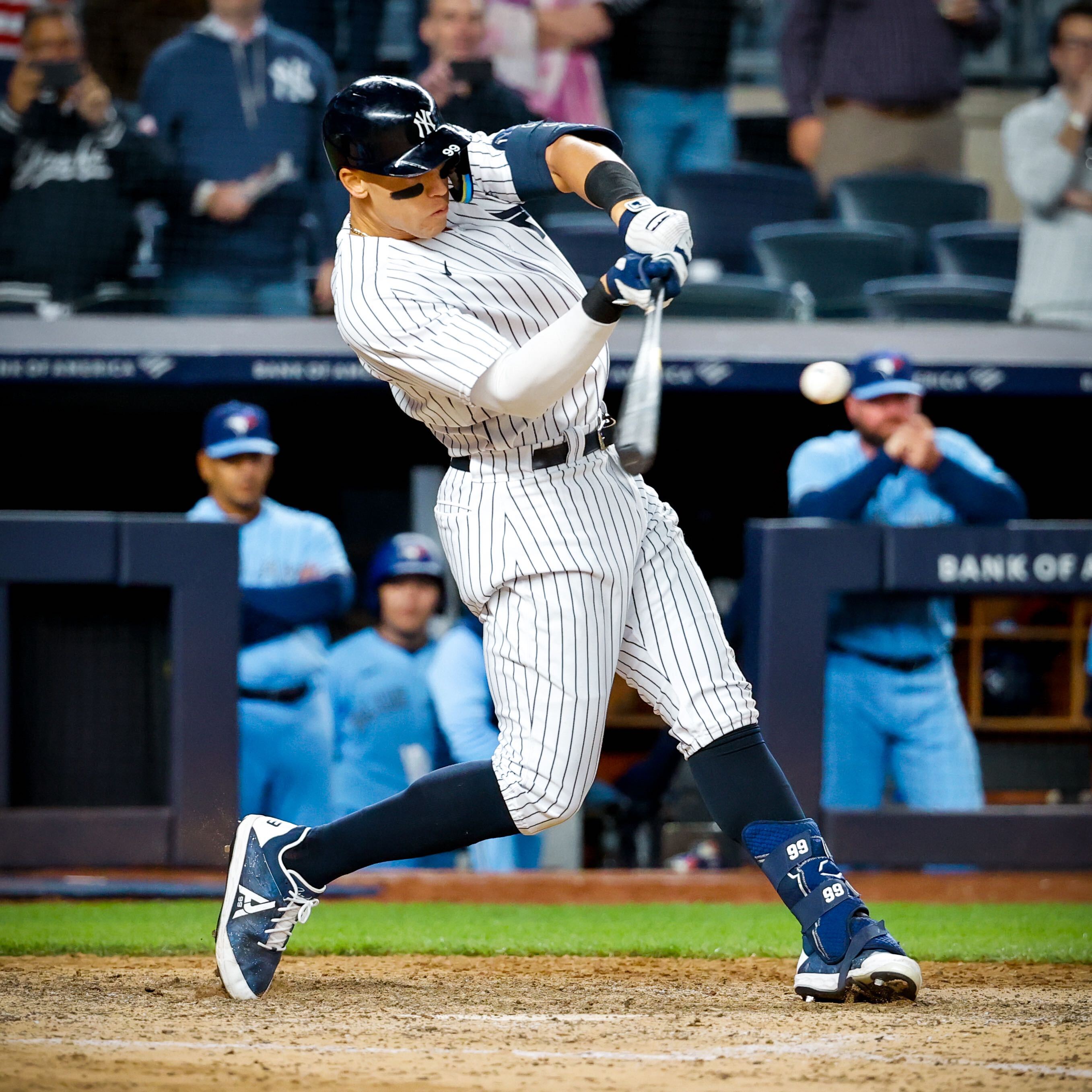 Giancarlo Stanton: This is what we all envisioned, right? Ruth-Gehrig, Mantle-Maris, Judge-Stanton. Both guys going deep in the same game. In a similar situation with the Yankees trailing 3-0 in the sixth inning, Stanton porched a three-run homer off Yimi Garcia to knot the contest at three.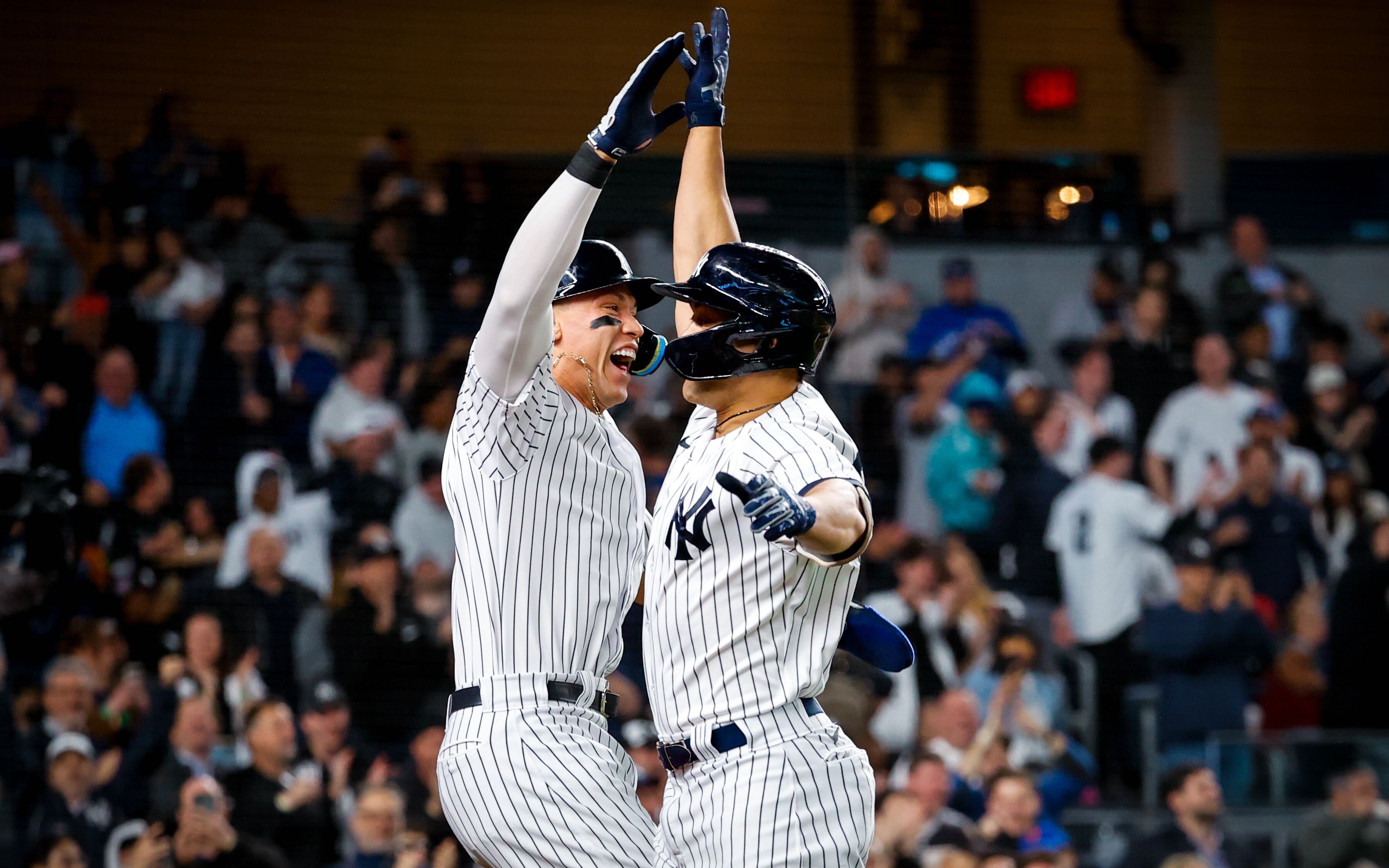 Gleyber Torres: Note, that this is not for his defense. Torres ignited the Bronx Bombers offense during the Wednesday matinee, plating all five runs. Torres belted a three-run homer off Jose Berrios in the fourth inning and drove in a pair off Trevor Richards in the sixth inning.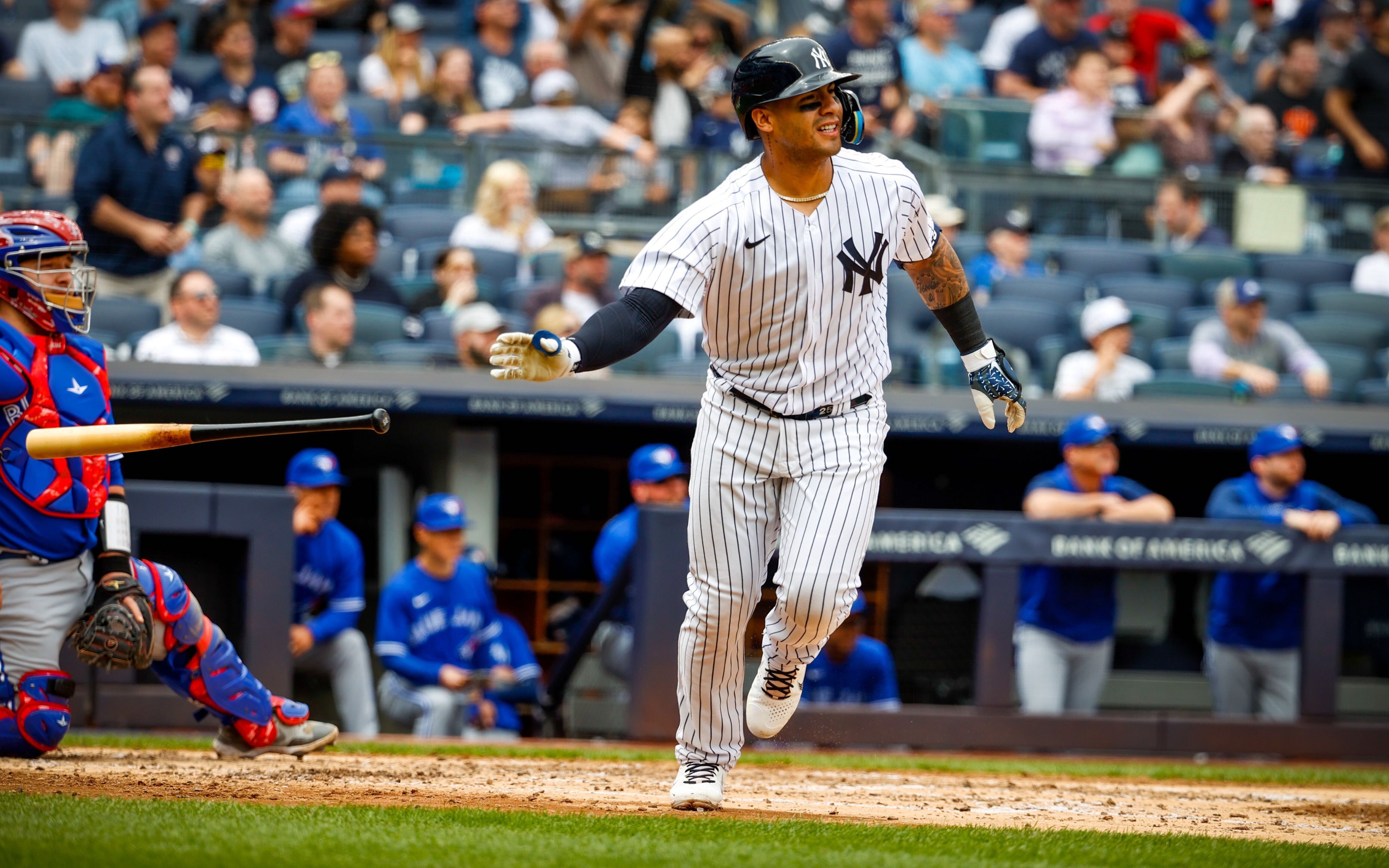 Three down:
Luis Severino: He wasn't especially helped by his defense but putting the team behind the eight ball with an early 3-0 deficit in the second stanza wasn't great.
Isiah Kiner-Falefa: Made a terrible relay throw with Vladimir Guerrero Jr. running, as the Jays re-took the lead in the eighth inning Tuesday night and he made two more errors on Wednesday (one fielding, one throwing). His troubles have resurfaced at the dish as well, going a combined 0-for-7 with four strikeouts in the series.
Keep politics out of the booth: I will never be accused of being "stick to sports" guy on Twitter but holy crap that inning in the YES Network booth with New York City Mayor (and I use that term loosely) Eric Adams, was in a word, brutal. I really could've done without his bloviating and nonsense during the game. How's that Bitcoin paycheck working out for ya pal?! The mute button came in handy, to say the least.