ST. PETERSBURG, Fla. — I'll begin with a positive note. The New York Yankees went into the Tampa Bay Rays' house and garnered a series split. They didn't allow the Rays to gain any ground in the standings. Plus, New York did so with a depleted lineup and bullpen. OK, now the negative. Playing with house money, and Gerrit Cole and Luis Severino to finish the series, they blew numerous opportunities to at least three of four contests.
Three up:
Jameson Taillon: Taillon was an absolute hoss on Friday. Taillon tossed eight scoreless innings of tw0-hit ball and struck out five in victory.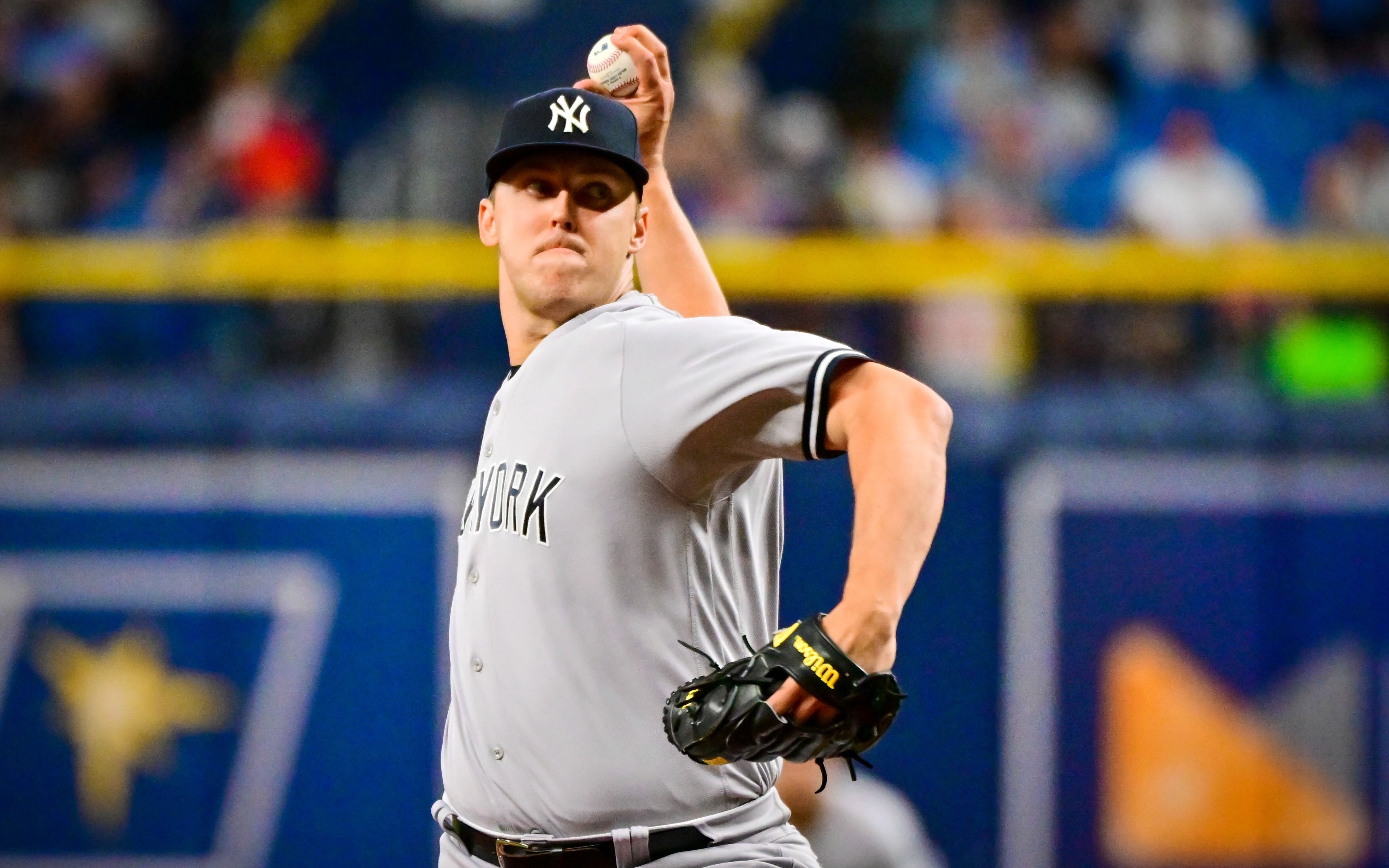 Nestor Cortes: Cortes got the ball rolling on Thursday. Cortes hurled eight-plus innings, yielded four hits, one walk, one run, and also struck out five in victory.
Another Nestor masterpiece 🎨

8.0 IP | 4 H | 1 ER | 5 K | 1 BB

His ERA drops to 1.70 on the year. pic.twitter.com/DjzaKaP8q1

— YES Network (@YESNetwork) May 27, 2022
Gleyber Torres: His homer was the difference on Friday and he got the Yankees on the board with another homer and three hits as well on Sunday.
Nice, Nice, Gleyby. pic.twitter.com/ko0FZ4OgDx

— New York Yankees (@Yankees) May 28, 2022
Three down:
Bullpen management: How do you get beat when you outhit your opponent 9-2? You insert your lowest reliever on the depth chart, Ron Marinaccio. Entering for Severino in the seventh inning Sunday with two on and one out during the Sunday game, Marinaccio issued a free pass to the light-hitting Taylor Walls. He walked Harold Ramirez, allowing a run to score. Then he hit Mike Zunino, enabling another run to come around and score. Aaron Judge homered the next inning, so instead of 4-2, it could've been 2-2. Mind you the Yankees also had an off day to rest on Monday.
Hitting with RISP: The Yankees went 0-for-9 with RISP on Sunday.
The usual suspects and more: Like a co-ed slow-pitch softball team attempting to field a team without enough women, Aaron Hicks and Joey Gallo have essentially given the Yankee lineup automatic outs. DJ LeMahieu and Anthony Rizzo also hitting in a rut, also means fewer runners on base for when Judge homers.