BRONX, N.Y. — It's so nice to not be tormented by the Los Angeles/Anaheim/California Angels anymore. The New York Yankees showed them who's boss and handled them in essentially every facet of the game.
Three up:
Starting pitching: I feel like I could place Nestor Cortes and Jameson Taillon here after nearly every series. So, I'm bundling this time. The starting pitching momentum kept rolling for the pinstripes. Jordan Montgomery (who now receives lots of run support!) twirled seven strong innings of one-run ball, striking out four, scattering four hits, and walking one. Cortes dazzled with seven solid scoreless frames, striking out seven, scattering five hits and walking two. Taillon carried a perfect game into the eighth inning, struck out five, and yielded two hits and one run in eight innings of work.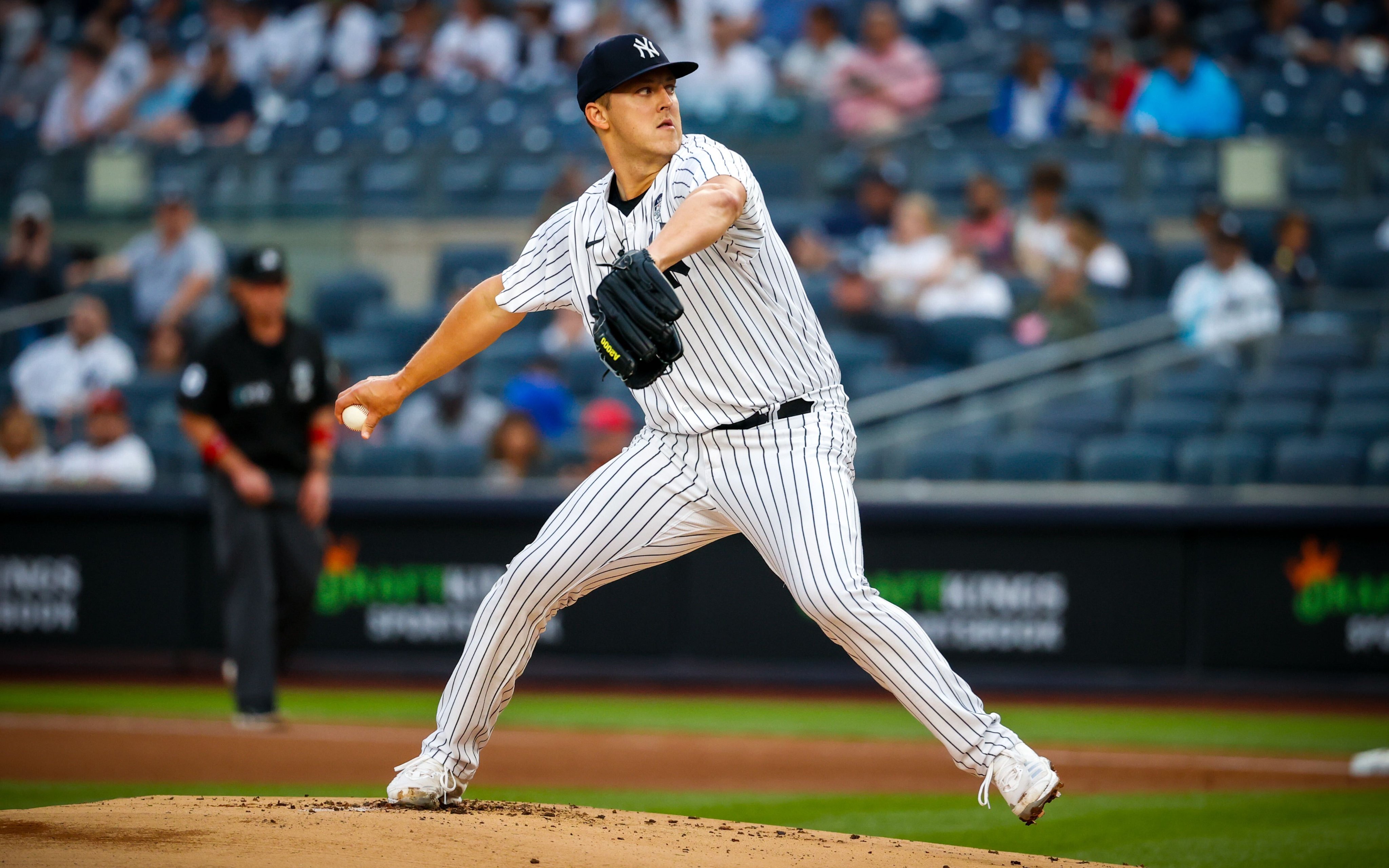 The not-so-usual suspects: Matt Carpenter homered twice in the series and drove in three. Aaron Hicks had a three-hit game. Marwin Gonzalez collected four hits in the series and drove in one run. Miguel Andujar also collected a couple of hits.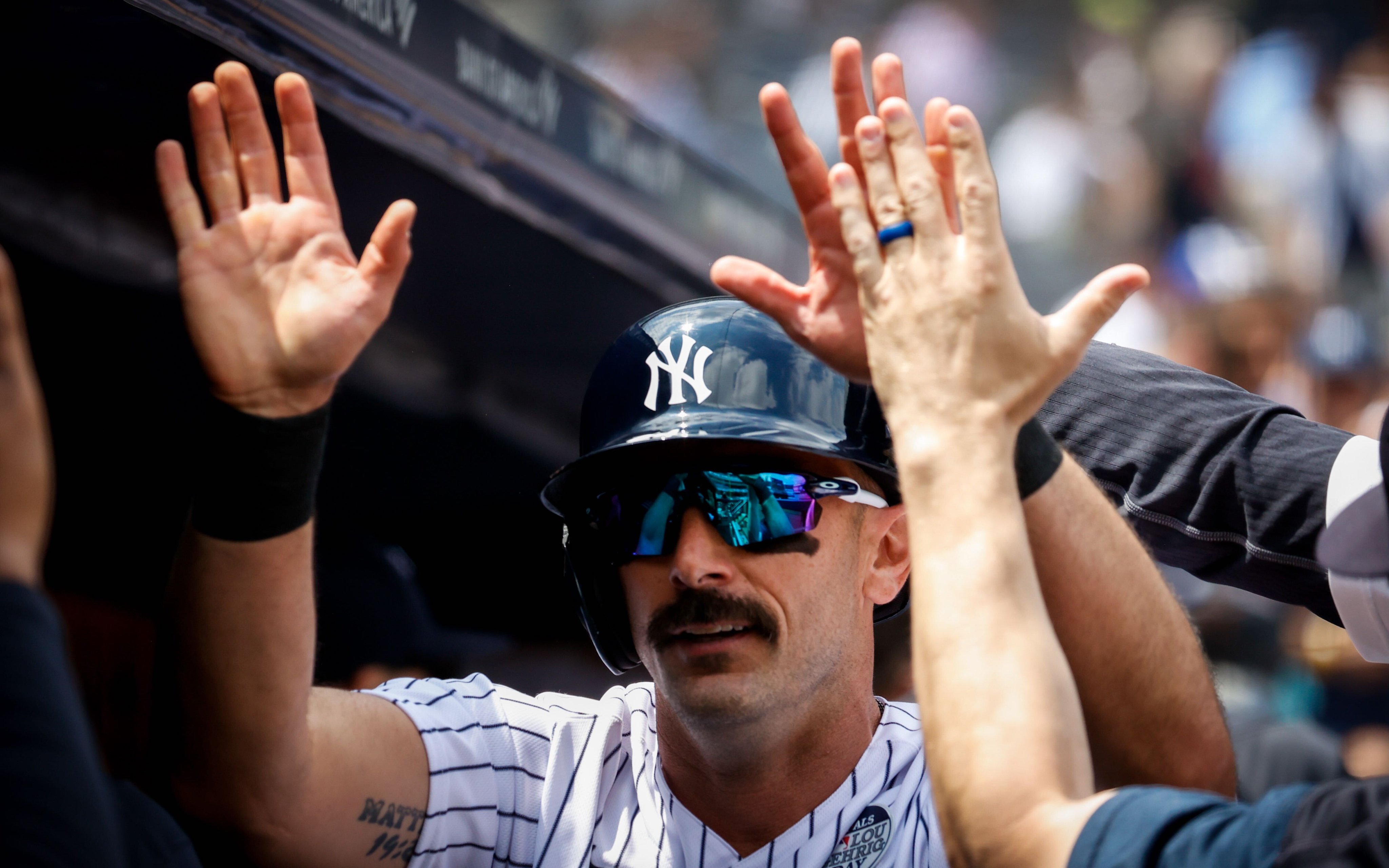 Jose Trevino: So many ways to go with this one as far as the usual suspects are concerned but I'll go with Trevino. The Yankees' backstop picked off a runner at first base, collected three hits, including a home run, drove in two, and scored twice (once on a nifty maneuver at home plate) on Tuesday evening. He also had a pair of hits on Thursday afternoon.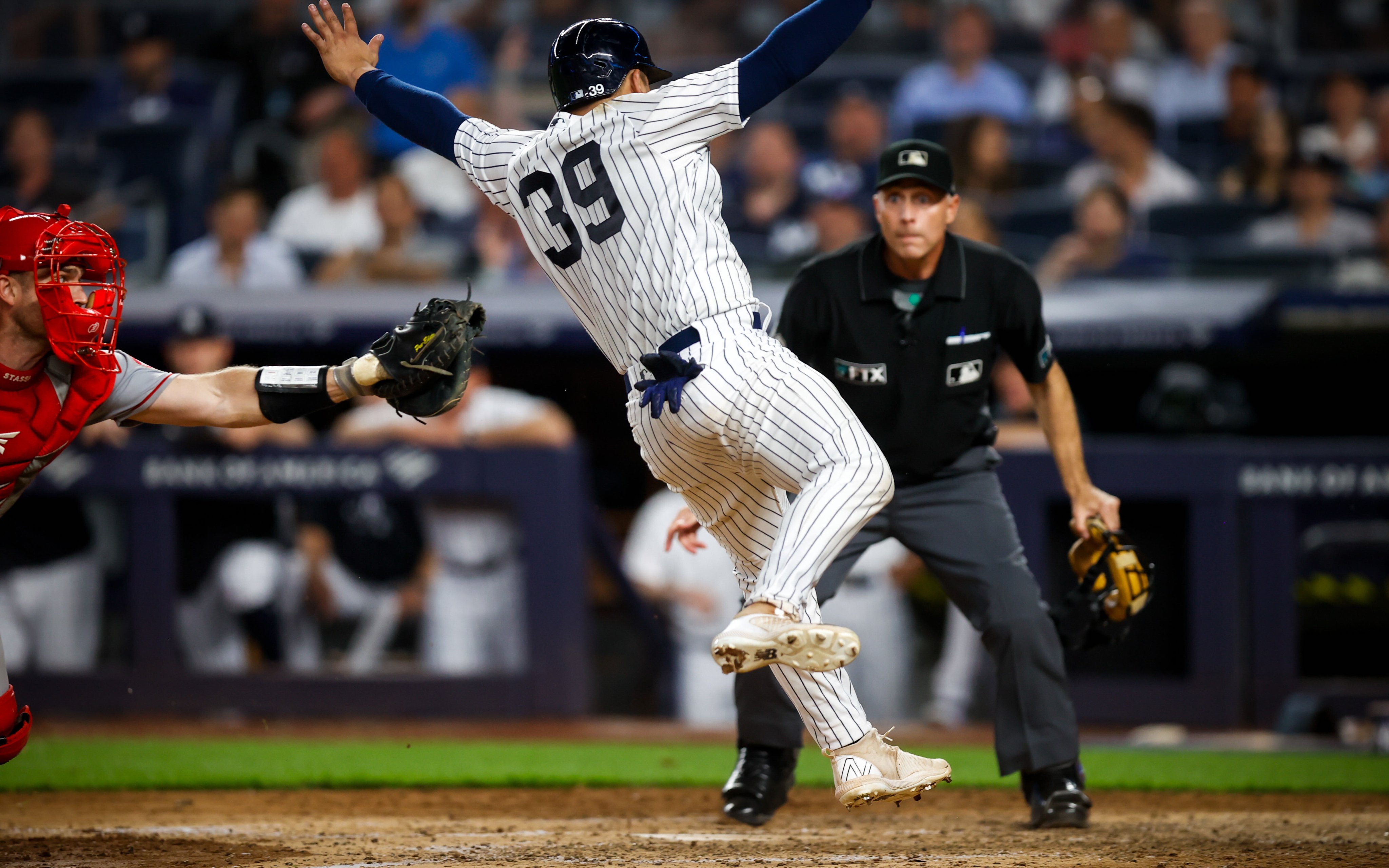 Three down:
Hitting with RISP: It's difficult to be picky in a series sweep but the Thursday night game saw the Yankee lineup go 0-for-11 with RISP until Anthony Rizzo's two-run single heroics in the bottom of the eighth.
Joey Gallo: He's clearly still pressing or something. While he had two hits Tuesday, he left six men on base in the Thursday nightcap.
David McKay: Again, being trivial here in a series sweep but there's no need to be walking two batters in the ninth inning when you're ahead 9-1.