BRONX, N.Y. — As one well knows by now, the New York Yankees will face the Cleveland Guardians in the ALDS. New York won the season series 5-1. This marks the sixth time the two franchises will play in the postseason, with the Yankees leading 3-2.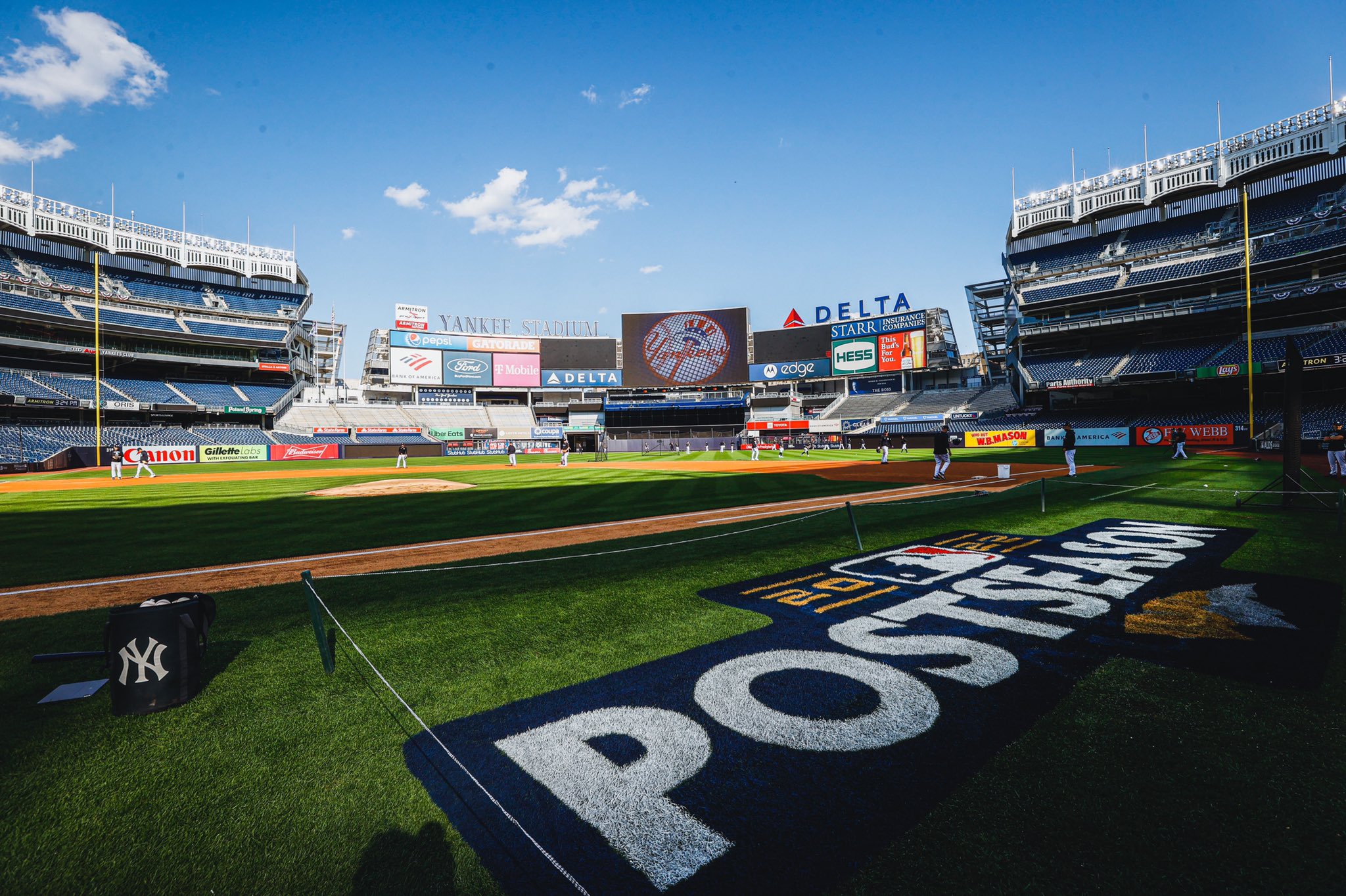 Both teams took different routes to the postseason. The Yankees jumped out to a historic start before scuffling in July, nosediving in August but ultimately rebounding in September. Conversely, the Guardians hovered around .500 through June, slipped up in July but finished hot in August and September.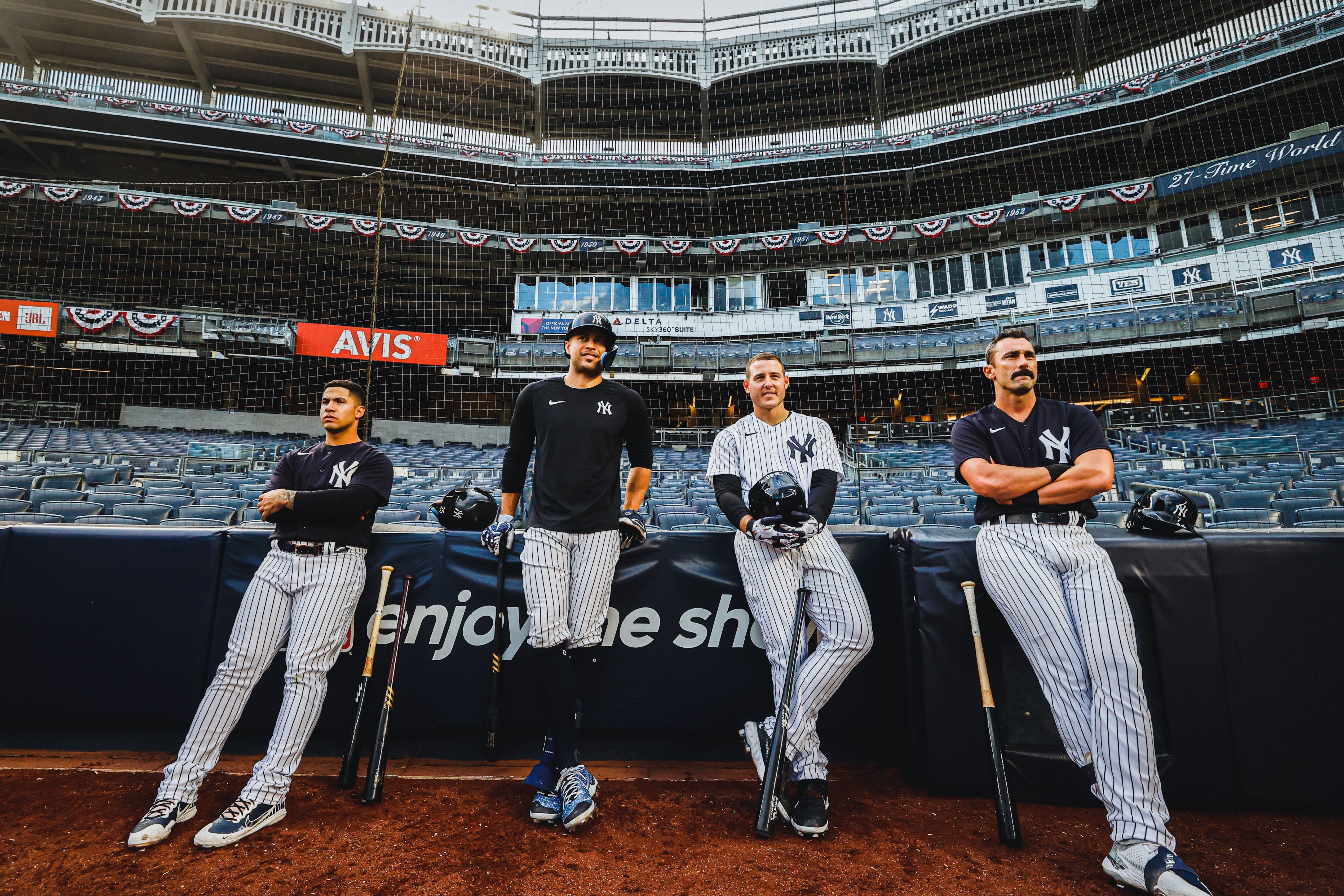 So, what team has the advantage in this series? Here's a position-by-position look:
Starting pitching, edge: Yankees.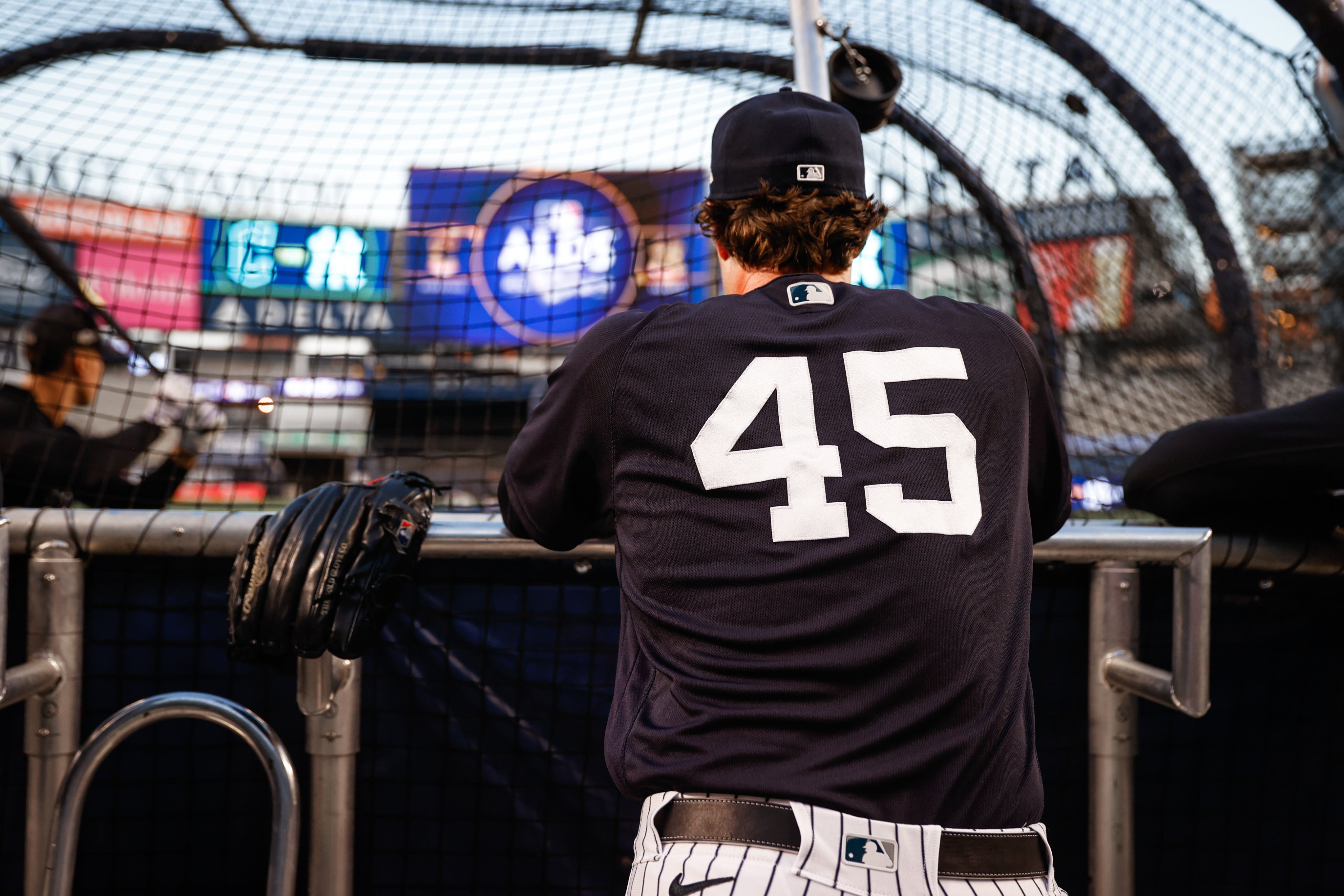 In an odd twist, Game 1 to me is the swing game. Why? If Gerrit Cole shoves, it sets the tone for this team, it puts them on a whole different level. You follow that with a crafty and loose Nestor Cortes and a fired-up Luis Severino and everything is clicking on all cylinders.
Yet, if Cole lays an egg, Cleveland resets its rotation with Shane Bieber and Triston McKenzie following Cal Quantrill. Then Cortes has to be the stopper in his first postseason outing and you put pressure on Severino to give you length with a question mark-riddled bullpen in a potential elimination game.
However, I'm taking the positive outlook and I believe the Bronx Bombers lineup will have the Cleveland pitchers on guard.
Catcher, edge: Yankees.
The combination of Jose Trevino and Kyle Higashioka provides a better output at the dish and behind it versus Austin Hedges.
First base, edge: Yankees.
Anthony Rizzo has a ring and a penchant for timely hits. Josh Naylor does have a couple of postseason home runs against Cole.
Second base, edge push: Guardians.
Gleyber Torres arguably could've been an AL All-Star this season and tore it up down the stretch. Yet, Andres Gimenez was an AL All-Star and his 7.2 WAR was the highest of any player on the junior circuit not named Aaron Judge or Shohei Ohtani.
Shortstop, edge: Guardians.
Amed Rosario banged out 180 hits this season, second in the AL behind Jose Abreu. While Isiah Kiner-Falefa hit well with RISP, he did scuffle down the stretch.
Third base, edge: Guardians.
AL All-Star Jose Ramirez is a stud and the biggest threat in the Cleveland lineup. He led the AL with 44 doubles, was second behind Judge with 126 RBI, and cracked 29 homers. Josh Donaldson played stout defense but unfortunately, most of his postseason damage came before 2018.
Designated hitter, edge: Yankees.
Will Brennan had a nice small sample size after dominating Triple-A with Columbus. However, Giancarlo Stanton is looking more comfortable at the plate and he absolutely rakes in October! In 18 postseason contests with the Bronx Bombers, Big G has nine home runs and a 1.108 OPS. He shows up with a fury in the fall.
Rightfield, edge: Yankees.
Do I even need to explain this one either? Aaron Judge, 62 home runs, near Triple Crown. Oscar Gonzalez had a nice rookie campaign and was a walk-off hero for Cleveland in the ALWCS.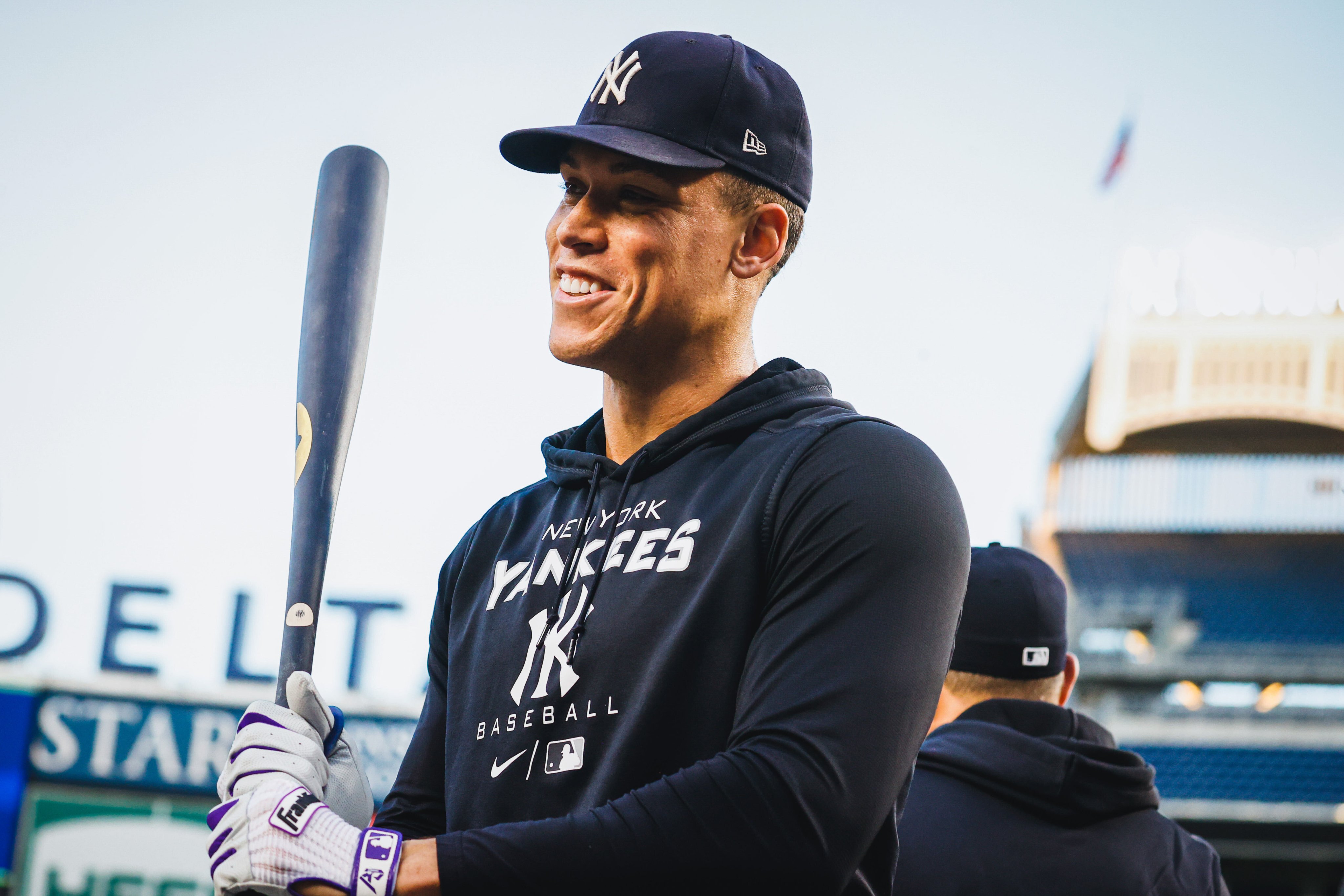 Centerfield, edge: push.
Harrison Bader vs. Myles Straw is the pointing Spiderman meme. Both give you speed, energy and gold glove defense. Straw has hit a bit better of late but Bader does have more pop. Straw would be wise to stay away from the outfield wall in the Bronx.
Leftfield, edge: push, Guardians.
He won't beat out Julio Rodriguez of the Seattle Mariners but Steven Kwan produced a representative rookie campaign for Cleveland. Kwan is a tough out at the dish, posted a .773 OPS and stole 19 bases. In 409 fewer at-bats, Oswaldo Cabrera hit the same amount of homers (six) as Kwan. I'm a huge fan of his infectious enthusiasm, defense, and versatility as well.
Bench, edge: Yankees.
I'll take the Yankees' options of one of the aforementioned catchers, as well as the mix of Matt Carpenter, Aaron Hicks, Marwin Gonzalez and Tim Locastro. The Guardians carry Luke Maile, Owen Miller, Bo Naylor, Will Benson, and Gabriel Arias.
Bullpen, edge: Guardians.
The fact that the Guardians have Emmanuel Clase and his 42 saves, 1.36 ERA, 0.73 WHIP and 77 K's in 77 innings, already gives Cleveland a decisive advantage. Although, he did suffer a blown save and a loss against the Yankees this season on April 23. Following that, one has to contend with James Karinchak, Trevor Stephan and Sam Hentges, plus Zach Plesac and Kirk McCarty. Meanwhile, the Yankees bullpen doesn't have a defined closer. They do have potential and potential tends to get coaches fired. New York will hope to find 1996 Graeme Lloyd or David Weathers or 2009, Damaso Marte, somewhere in the mix of Jonathan Loáisiga, Clay Holmes, Wandy Peralta, Lou Trevino, Lucas Luetge, Miguel Castro, Clarke Schmidt, Albert Abreu, as well as long guys in Jameson Taillon and Domingo German.
Manager, edge: push, Guardians.
Aaron Boone did best Terry Francona in the 2020 postseason, 2-0. Boone has advanced to the ALCS once as the Yankees' skipper. Francona is likely headed to Cooperstown with a pair of World Series titles a lifetime ago with the Boston Red Sox. Yet, for as brilliant as he was in winning the 2016 AL Pennant, his Tribe did blow a 3-1 series lead at home to the Chicago Cubs in the World Series, hence opening up a weird dimensional hellscape we've been living in ever since. Plus, the Yankees came back from a 2-0 deficit against his Indians squad in the 2017 ALDS as well.
I'm not in the prediction business but I like the Yankees in four games. Now, let's make some noise in the boogie down Bronx!