The big news of the day is that Aaron Judge has a stress fracture in one of his ribs, which he might've suffered last September. He went through a ton of tests looking at his shoulder and pectoral muscle, but no one thought it was the rib. Judge didn't say anything in the off-season, and we changed medical staffs this year. Very easy to see why it was missed.
We don't know when Judge will be back, and won't know more information until he is re-evaluated in 2 weeks. This puts him likely out for Opening Day.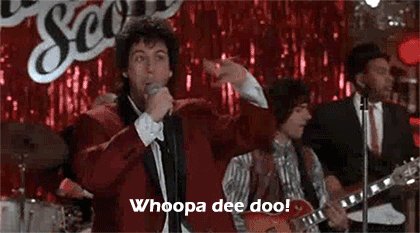 Aaron Judge only played 102 games last year and the Yankees won 103. A broken rib can heal in 6 weeks with rest and his is already healing. So instead of jumping off the George Washington Bridge because Judge may miss a few weeks, CALM THE HELL DOWN.
Yes, he has had this injury since September and it hasn't healed yet. That is because he worked out all off-season not knowing he should be resting. Now he knows to rest and has a real medical team looking at him, so he should be fine and back in a couple of weeks.
Now, I know that your stupid mind is thinking, "But what if he's out longer?" Then he's out longer and we put Andujar or Frazier out there. No other team has our depth to cover this opening. That is why I put my full trust in Brian Cashman. Hell, even with this rib, Judge went on the bat .265 in the playoffs, which is in line with his career stats.
Now we sit him for a couple of weeks and see where he is, then decide when he will be good to go. But just like me, the Yankees aren't worried about Game 1, we're worried about Game 163.
So go out and have some fun. It's a Friday night and a ton of people are crying on Twitter about a guy missing a couple of weeks because they have PTSD from going to Game 6 of the ALCS last year? GTFO.
Wake me up in 2 weeks and maybe I'll care then, but for now, IT'S ONLY MARCH 6TH!!!