BRONX, N.Y. — That's the kind of bounce back you want to see! The bats finally thawed out and the New York Yankees pounded the Cleveland Guardians. That marked New York's first sweep of Cleveland since 2018. It's going to be tough to not break with the format but here we go!
Three up:
The lineup: Yankees batters slashed .300/.333/.550 with RISP. Anthony Rizzo, who has reached base safely in 14 of his 15 starts, and has a five-game hitting streak, clocked his team-high fifth home run on Sunday. Aaron Judge has reached safely in 13 of his 14 starts this season, had two big home runs on Friday evening and threw out a runner at third base. Joey Gallo picked up an XBH on Sunday. Tim Locastro blasted a pinch-hit homer Sunday as well.
Up the middle: Strong teams are built solidly up the middle. These Yankees are coming around in that regard. Isiah Kiner-Falefa, who extended his hitting streak to six games, batted .364 against Cleveland and notched a pivotal game-tying double to left on Saturday afternoon. Gleyber Torres, who went 2-for-3 with a double and a walk on Sunday, delivered a key walk-off single to right in the bottom of the ninth Saturday. DJ LeMahieu collected three hits Sunday, ran his hit streak to 11, and posted a 1.318 OPS against the Guardians.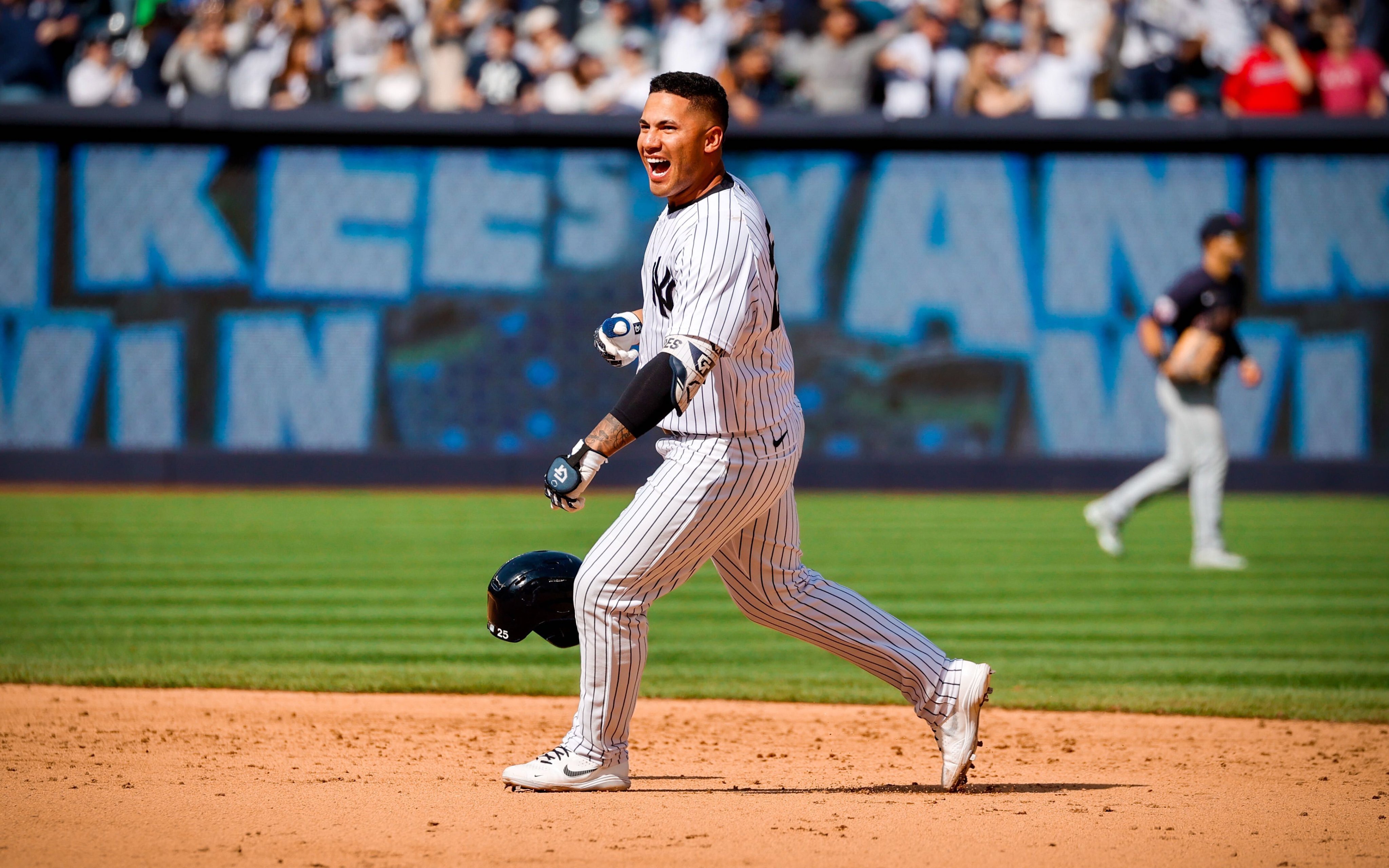 Yankee pitching: I was going to limit this to starters. Yet, I'd be remiss if I didn't mention Michael King's eight-strikeout outing on Friday evening. Jameson Taillon struck out five and yielded one run in five frames. Nestor Cortes was solid again with 6.1 frames of two-run ball and eight K's. Gerrit Cole looked comfortable and caught up to where spring training would normally end and he tossed nine K's in 6.1 scoreless frames.
Three down:
Chad Green: His velocity has not played well of late. Green blew a short-lived lead by yielding a two-run homer to Austin Hedges during the eighth inning Saturday.
Giancarlo Stanton: Unfortunately his slump carried over from Detroit and he only recorded one hit against Cleveland. Don't worry though, he'll bust out of it against Baltimore.
Joey Gallo: He's slowly coming out of it but only notched a couple of hits against Cleveland.