BRONX, N.Y. — Major League Baseball Commissioner Rob Manfred announced the league will move its 2021 All-Star Game and MLB Draft from Atlanta. Manfred cited the decision was made in reaction to the controversial SB 202 law passed in Georgia. Some say the law includes restrictions to voting access.
Whoa. MLB announces it is pulling this year's All-Star game and the amateur draft from Georgia. pic.twitter.com/QqJzR3lAcy

— Lindsey Adler (@lindseyadler) April 2, 2021
It's a big statement by MLB. Conversely, it's somewhat unfortunate given how Atlanta is a historically black city and it would've been great to honor the late Hank Aaron.
MLB has yet to select an alternate host site but might I suggest Cooperstown, N.Y.? Given the short-term logistics of finding a new site, it would have the quaint feeling like Iowa's Field of Dreams. Plus, it's the perfect place to honor Aaron and those Hall of Fame players who've died in the past year.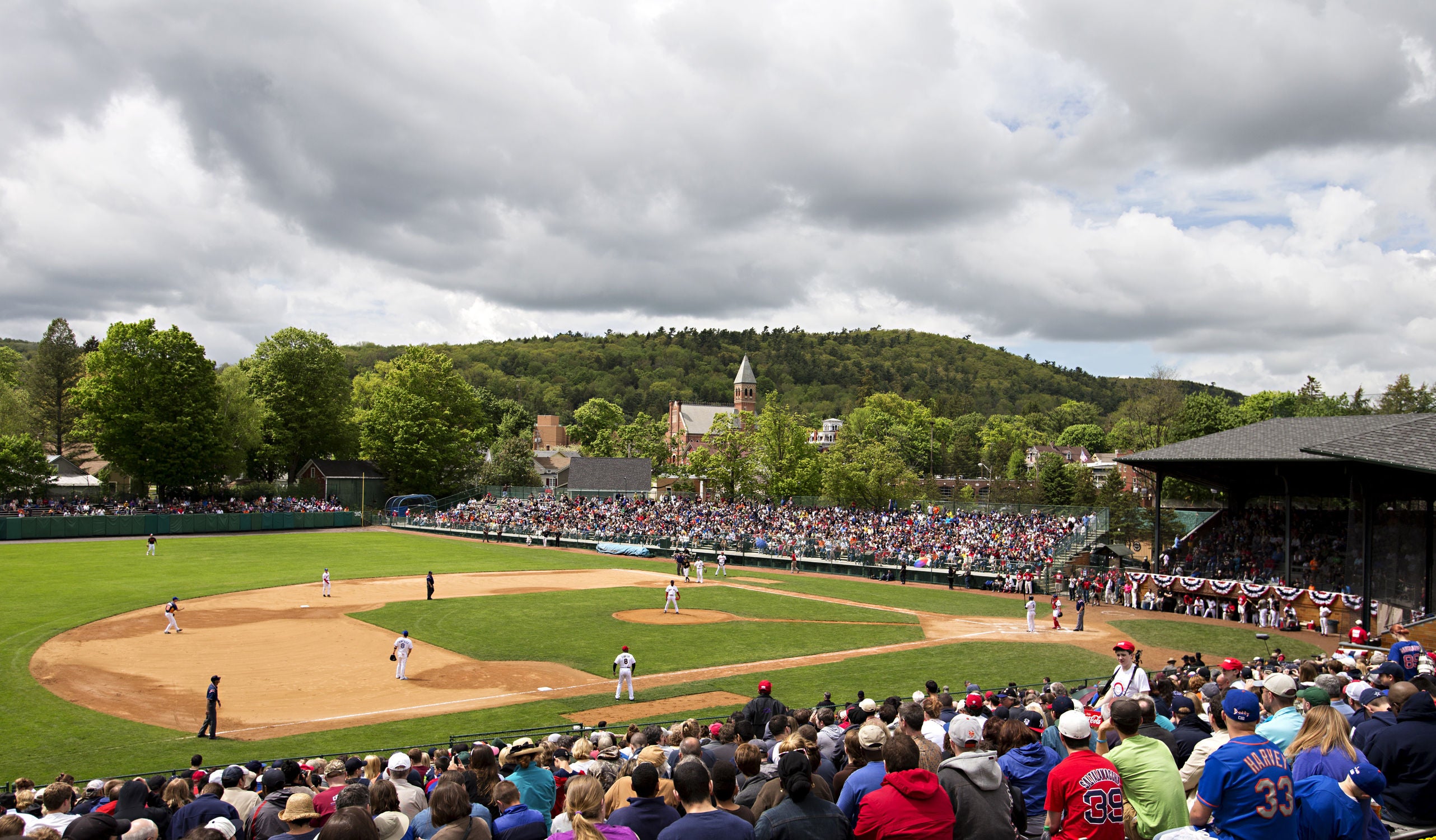 Given how there won't be a big Hall of Fame bash this summer, move up the class of 2020 induction. That way Derek Jeter and his fellow inductees can get the proper spotlight too.
I know it probably won't happen since some ballpark will be willing to accommodate a packed house and that revenue will be too much for baseball to pass up because yes it is still a business. Also, the new Yankee Stadium has yet to host a mid-summer classic (hint, hint MLB).
Yet, it would be a cool and unique setting and a splendid way to honor the game's greats with a Hall of Fame All-Star Game.