SEATTLE, Wash. — The good news. The New York Yankees took two of three from the Seattle Mariners in the Pacific Northwest. The bad news. They dropped to 3-8 on the season when attempting to complete a sweep. While they showed some positive signs, unfortunately, the Yankees are the kid with a D+ at the mid-term who needs to pull an A+ on the final to pull a C average.
GAME 1
This game was perfect on so many levels. If you went to bed early, you went to bed happy. If you stayed up, you got everything and went to bed happy too. The Yankees banged out 18 hits, five of which belonged to Luke Voit and DJ LeMahieu collected all three of his in the first three innings. New York was also able to hang a dozen in the 12-1 rout.
G-EATTLE SUPER SONIC
Making it rain in Seattle from the top was Giancarlo Stanton. During the first frame, the Yankee DH delivered a three-run no-doubter to left for a 3-0 advantage off ex-Yank Justus Sheffield.
Stanton gets us started 💪 pic.twitter.com/qAQ3cQv8sM

— New York Yankees (@Yankees) July 7, 2021
HITS KEEP COMING
After a bases-loaded walk to Gary Sanchez in the second stanza, the hit parade continued. Voit made it 6-0 with a two-run double to left to end Sheffield's evening.
Hector Santiago fared no better. In the third inning, LeMahieu plated a run with an RBI single to center. All-Star Aaron Judge followed with an RBI double to center.
In the fifth frame, Voit added to the total by plating a run with an infield hit to third.
Rougned Odor capped off the offense with a three-run homer to right off Rafael Montero in the eighth inning.
MUST BE THE STARBUCKS
Jameson Taillon, who brews his own coffee, was fittingly at home in Seattle. Taillon loves coffee and conversation and his outing was something to talk about. The Yankee righty got ahead of hitters and attacked all evening. Taillon shoved for a season-best seven strong frames. He struck out nine, scattered four hits, walked one and his lone blemish was a Ty France RBI single in the sixth inning.
IS CHAPMAN BACK?
Aroldis Chapman took some baby steps in mop-up time. He walked two and struck out three in the ninth but the velocity wasn't regularly touching triple digits. Only time will tell if he's able to get back into the groove of a high-leverage spot.
GAME 2
Once again the Yankees jumped out early, collecting 10 hits in a 5-4 victory. Luckily they were able to piece the game together from the pitching side and manager Aaron Boone made the appropriate moves in the nick of time.
CAPITALIZING ON THE LITTLE THINGS
Facing M's All-Star Yusei Kikuchi, the Yankees kept the train rolling. During the first frame, an RBI single to left by Voit and a two-run single to left by Gleyber Torres made it 3-0. It could've been more if a Gio Urshela double had not bounced above the wall for a ground-rule double.
NOT SO FULL NELSON
Thanks to an emergency root canal for Domingo German, the Yankees started this game with Nick Nelson on the bump. Insert joke about watching Nelson and German pitching feeling like a root canal, here. Nelson recorded a mere two outs before walking in a run and Boone yanked him like an impacted wisdom tooth.
Thankfully Luis Cessa was able to escape the first inning without allowing further damage.
HUSTLE AND HOMERS
New York clawed that run back and more in the second stanza. Tim Locasto, who would later hit a more conventional double, led off with a hustle double to shallow center.
With one out, Judge strode to the dish and clobbered a 2-1 slider to left-center for a two-run tater.
MEX-I-CAN
Cessa provided the Yankees with some length and kept the M's off the scoreboard. I feel like he's one of the more underappreciated Yankee relievers out of the pen and proved it Wednesday evening. Cessa worked 3.1 scoreless frames, yielding one hit, zero walks, and struck out one.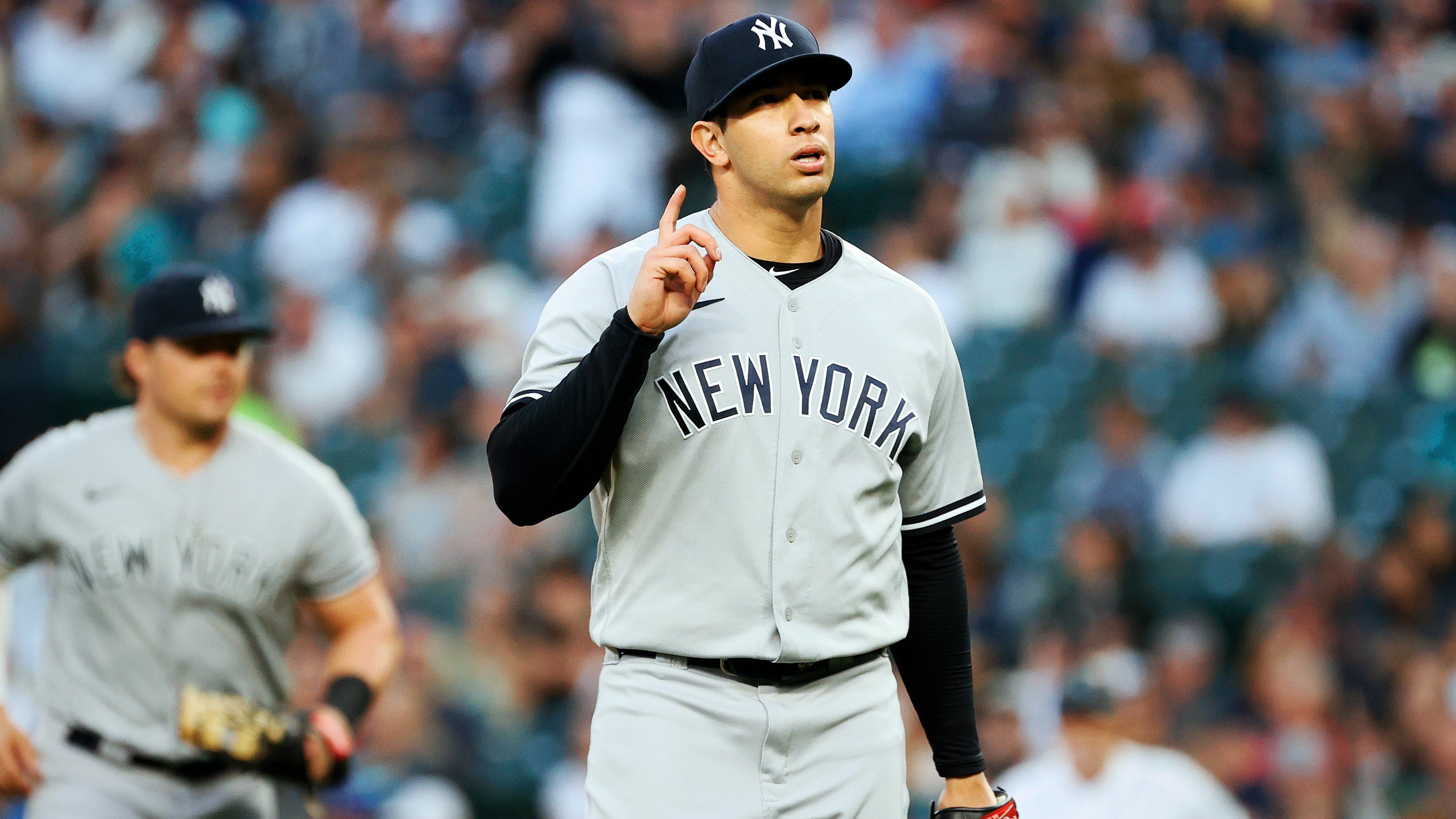 C LO GREEN
After German eventually appeared with three frames, five Ks, and allowing three runs, along with a homer to Tom Murphy in the sixth inning, Boone swapped him out just in time too following the seventh inning.
In the eighth inning, Jonathan Loaisiga fanned two in a flawless frame. During the ninth inning, it was Chad Green earning the ball and following suit for the save.
GAME 3
The Yankees ran into a quality starting pitcher and showed their true colors. New York didn't hit worth a lick and fell to Seattle by a final count of 4-0.
GILBERT GREAT
A Stanton double was the lone hit for the Yankees against Logan Gilbert. Gilbert tossed seven scoreless frames of one-hit ball with eight Ks. At one point M's pitching retired 22 consecutive Yankee batters. Yikes.
Conversely, Jordan Montgomery was a "poor man's Sterling Hitchcock" and toiled for 6.2 innings, allowing three runs, four hits, and two walks while fanning nine. Unfortunately, he couldn't hit for himself and the hits he did yield was a solo homer to Kyle Seager in the first frame and a two-run homer to Dylan Moore in the second stanza.
ON DECK
At 44-42, the Yankees travel to Houston to face the Houston Astros for a three-game set starting Friday evening.
Pitching probables, TBD vs. Jake Odorizzi, Gerrit Cole vs. Zack Greinke, Jameson Taillon vs. Framber Valdez.