Later this month, the sportswriters will honor Derek Jeter by voting him into baseball immortality. That likely will not be the only honor given to him.
According to Alex Mitchell at amNewYork, two Bronx councilwomen have forwarded legislation to rename East 161st Street "Jeter Street" upon his induction into the Baseball Hall of Fame on July 26. This street intersects with "Rivera Avenue," named after the first unanimous Hall of Fame selection, Mariano Rivera.
As the owner of the Miami Marlins, Derek has been visibly absent from the stadium. The 161st Street BID Director, Cary Goodman, hopes Jeter returns for the event, and it will be larger than the naming ceremony for Rivera Avenue. He said, "When Rivera Avenue happened we did a toast to Mo with apple juice underneath the street sign and that was the only thing to really happen in The Bronx for him." Goodman would like a more interactive ceremony with events built around it, including visits to local senior centers and Lou Gehrig Academy.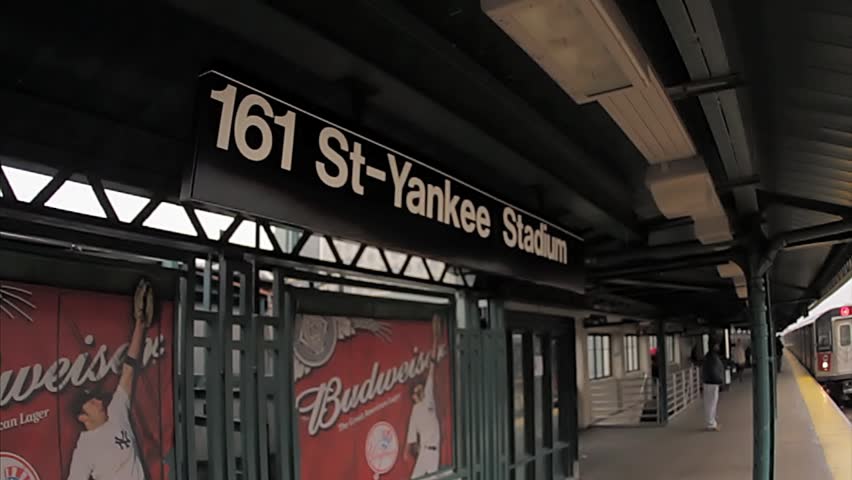 Although the council has not yet voted on the proposal, it will surely be uncontested. I certainly could not imagine any pushback from the Bronx City Council or the Borough President. Doing so would be political suicide. Jeter is the most beloved Yankee of the last two decades, leading the Yankees to championships, reaching the 3,000 hit club, and becoming the undeniable team leader and captain.
No team celebrates their history like the Yankees do. Many of us have seen the annual Old Timers Game with greats like Mickey Mantle, Joe DiMaggio, Phil Rizzuto, Paul O'Neill, and Reggie Jackson. Number retirements seem like yearly events, and no fan base shows more appreciation for their players than "Yankees Universe." A street renaming ceremony is one more way to honor greatness.
A date for the ceremony will be announced after the final passage of the bill.