I could list a billion reasons the New York Yankees are having a disappointing season. Minimal production from first base & the corner outfield spots. A down year for Gleyber Torres. Bad defense & baserunning. An injury to Corey Kluber. The list goes on. But one thing that's really bothered me is this team's lack of mojo.
Mojo, energy, swagger, emotion, whatever you wanna call it. This Yankee team lacks it. They're very stoic, and sometimes they need to be the opposite. And I get it, it's easy to say "this team is boring" when they're drastically underperforming. But it's deeper than that.
No celebrations/having fun in the dugout
This might sound stupid. It probably does. Yet the Yankees don't have any celebrations to rally around as they did in years past. Everyone remembers the thumbs down in 2017.
The 2019 team had the "Let Brett bang" after Brett Gardner's dugout blowup, also adopting the "Savages in the box" mantra after Aaron Boone got tossed from the same game.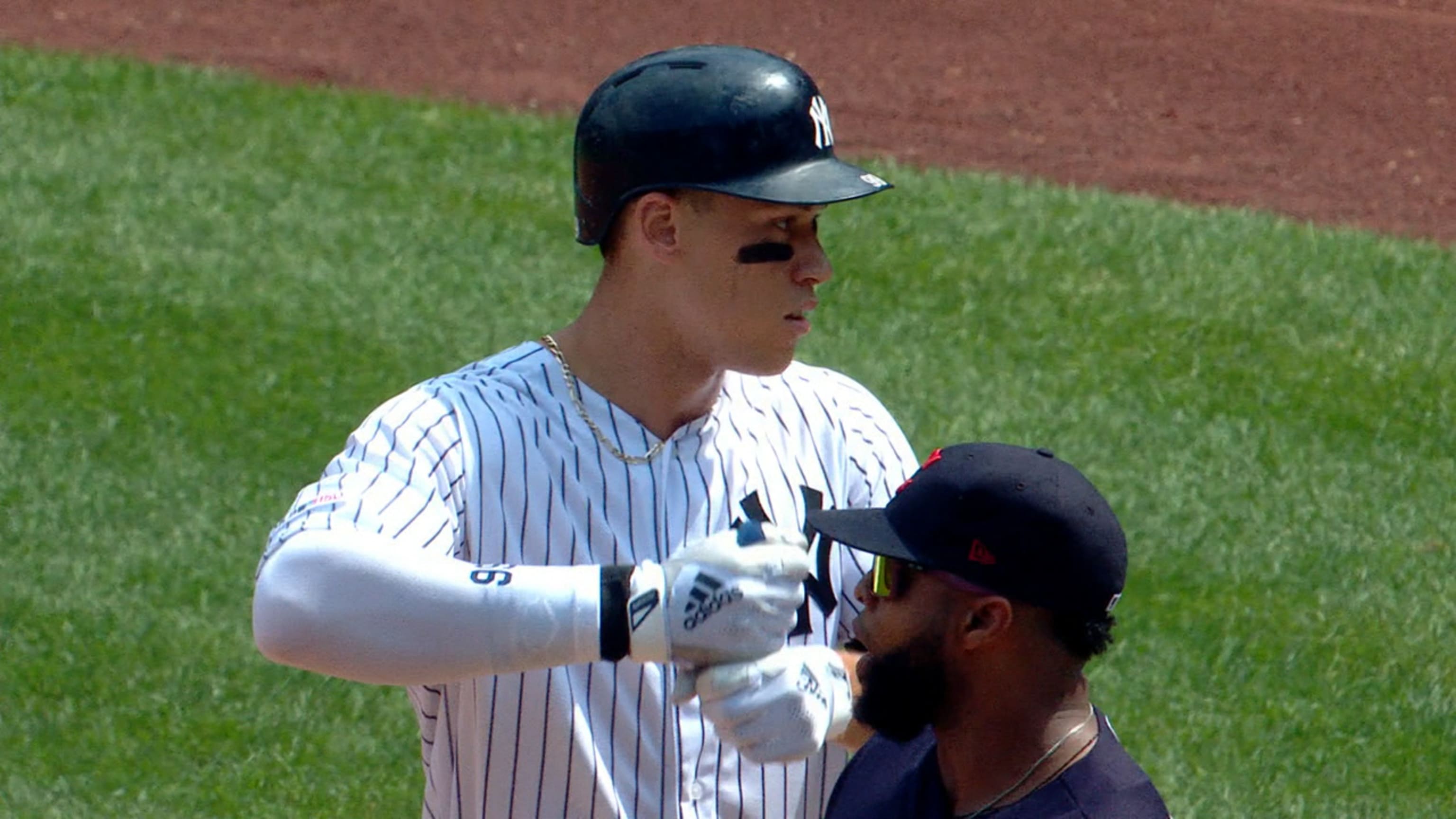 Hell, even look at the Red Sox. Those guys are having a ton of fun in their dugout.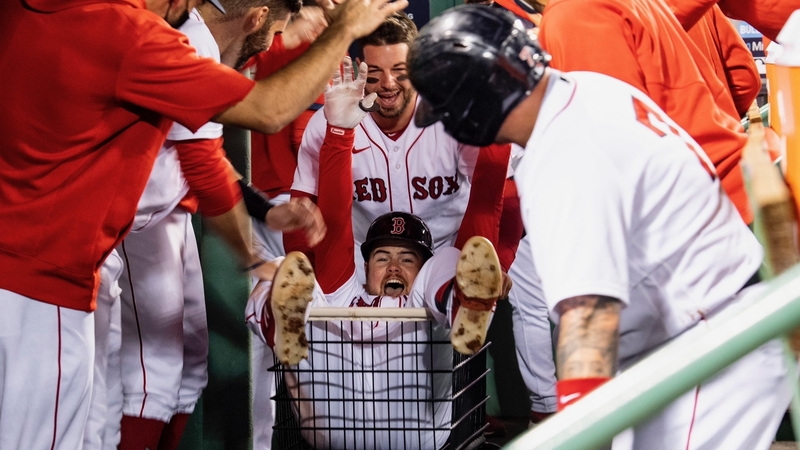 What's this Yankee team's identity? Where is the moment you can point to and say "that's where this team found their groove?" It hasn't happened yet. And it's not like there haven't been big moments for the 2021 Yankees. They've had three triple plays, a Kluber no-hitter, and six walk-off wins. However, it seems like every time they give us a moment where the tides are turning, they take two steps back.
No passion from Boone
Speaking of Boone's savages' rant, where has that guy been this year? He was radio silent on this call to send the game into extra innings against the Sox a few weeks ago:
ROBO. UMPS. NOW. https://t.co/HO9aCusfb5

— Stanzo (@ncostanzo24) June 7, 2021
But got himself tossed from the game in the ninth with a 7-4 lead against Oakland two weeks later. It just feels so fake and forced. On top of that, the guy clearly has no idea how to get the most out of his players, which is essentially the only reason he's here.
Boone goes to the mound to talk to Aroldis Chapman on Wednesday night with first and third, two outs. He asks if Chapman wants to pitch to Carlos Santana, to which Chapman obviously says yes. Boone decides to walk him anyway after getting back to the dugout, leading to Chapman walking in the tying run on four pitches. What the hell was that? If you wanna walk Carlos Santana, walk him. Be the manager. But don't go to the mound, ask your All-Star closer what he wants to do, only to spit in his face and do what you want anyway. Either walk Santana or pump up Chapman with the question and allow him to pitch to him. But he completely mismanaged the situation and acknowledged as much on WFAN Friday. Luckily Gary Sanchez & Luke Voit bailed them out, but that's a mistake Boone can't be making in year four.
On the Red Sox end of things, how hard does that team play for Alex Cora? I hate Cora as much as anyone, but there's zero doubt he gets everything out of his players. They're energetic, they take extra bases where they can, they hit well situationally. Managers can't control everything, but a team's effort is a reflection of the manager. Cora's Sox put Boone's Yankees to shame in all of those areas.
So now what?
The Yankees need some kind of spark. Where it comes from? I have no idea.
Voit being back in the lineup is a start. He was great in the Royals series, completely solves their first base production issue. On top of that, he's one of the few guys on the roster who brings some emotion to the dugout.
What beer does Luke Voit drink? pic.twitter.com/VL363LgPL4

— 4 Train Savages (@FourSavages) June 24, 2021
Aside from Voit, where's the passion coming from? Judge and Stanton are often times stoic. DJ is notoriously boring. Gleyber wears his emotions on his sleeve, so if he's going bad, it shows. Odor shows a lot of fire, but the guy isn't good enough to be a leader on this team. Ditto with Gardner. Who's the guy that steps up and sets the tone in the locker room? Where's the veteran leadership?
If the spark can't come from within, the Yankees need to explore external options. I hope a trade is in the works, but considering the luxury tax threshold, I don't see any difference-makers walking through the door. Maybe give Trey Amburgey or Hoy-Jun Park a promotion from AAA:
Dear Yankees,

Try something new. Look I did your work. Derek Dietrich got off to a poor start in AAA but has hit really well from 5/26 – 6/26:

.286/.451/.492 with a 160 wRC+

Then Hoy Jun Park:

.340/.486/.594 & 186 wRC+

Also Trey Amburgey:

.347/.402/.643 & 167 wRC+ pic.twitter.com/BWMd5jpVdw

— Joe (YankeesRBW) (@Yankeelibrarian) June 27, 2021
Robinson Cano provided a spark for the 2005 Yankees. I don't expect either of those guys to hit at that level, but they can't be worse than the alternatives of Frazier and Gardner. Reward someone for their success at AAA and make an underperforming MLB player suffer the consequences.
Firing Boone is another option, albeit one I don't see happening right now. I wrote this on Boone potentially being fired a few weeks ago:
If you want Boone out, I get it. I'm done with him too, but I just don't see the Yankees making a mid-season managerial change. They haven't made such a move since George Steinbrenner fired Bucky Dent in June of 1990. That was The Boss' 19th managerial change in his 17 years owning the team up to that point. On the contrary, Brian Cashman has had just three managers in his 24 seasons at the helm. So if you're looking for a change in the dugout, I wouldn't hold your breath.
I still feel the same way. Another weekend sweep at the hands of Boston could be making Boone's departure a bit more likely. However, Cashman's "we made this bed" comments regarding Boone a few weeks back indicate to me that they're a package deal. Firing Boone midseason would be an indictment on Cashman. I don't see him doing it.
After a 7-2 stretch, another sweep once again has the Yankees at a breaking point. Every series is big right now, as the Angels and Mets visit the stadium this week. We can only hope this team wakes up and makes the necessary changes to turn the season around.
To talk about what the Yankees need to change, comment below or tweet me @ncostanzo24.